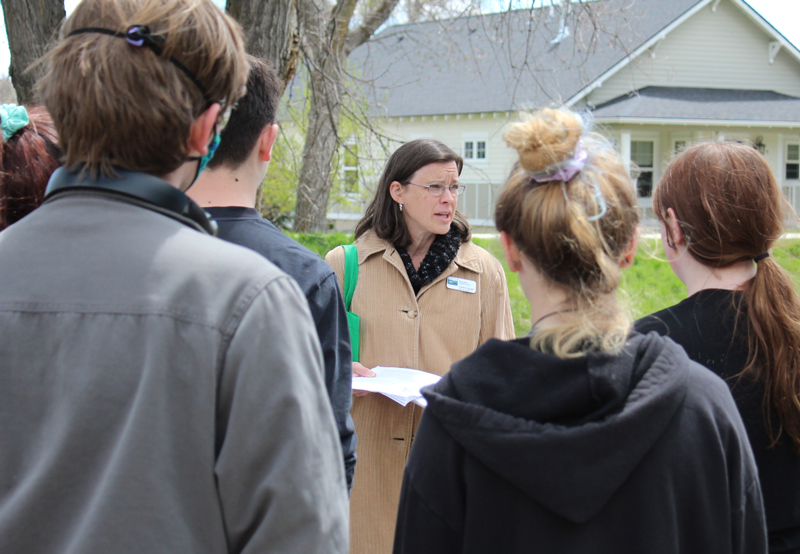 Explore History at The Hub: Big Goose Creek Walking Tour
Join Sheridan Community Land Trust Historical Program Manager, Carrie Edinger for the Big Goose Creek walking tour.
These walking tour sites are in the Historic Downtown Sheridan area and Whitney Commons with a focus on how Big Goose Creek was an essential natural resource for the valley's early inhabitants, into the settlement era and right up to today.
Participants learn about the Big Goose Creek Buffalo Jump, Sheridan Brewery, Sheridan Manufacturing Company Flour Mill, the Mandel Cabin and Sheridan's first cabin, along with the historic rerouting of Big Goose Creek.
The walking tour is about three quarters of a mile stopping at ten sites.
Please Note: there is hardly any shade on this tour and the following items are possibly needed on the tour depending on weather conditions: hat, water bottle, sunscreen or shade umbrella.
This Explore History program offers open conversation for community members to share their memories or historical information about these sites.
Rain date is Tuesday, August 23 from 10:30 am to 12 noon.
Explore History is presented every second Tuesday of the month and is a partnership between the Hub on Smith and SCLT and is made possible with a grant from Next50 Initiative.