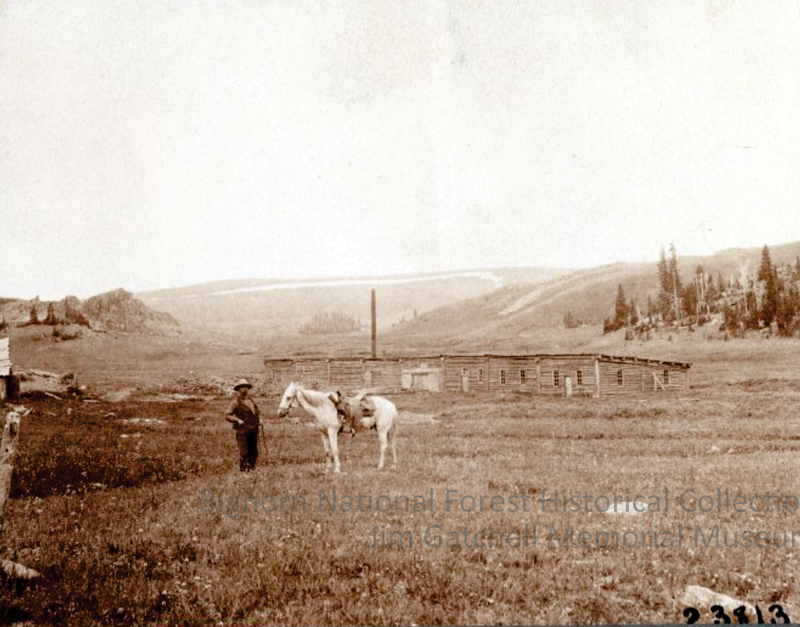 Explore History at The Hub: Bighorn National Forest Historical Collection
The Bighorn National Forest Historical Collection contains historical documents and photographs which provide insight into how the Bighorn National Forest has been used and managed over the decades. In the fall of 2020, The Jim Gatchell Memorial Museum initially received over 40 boxes of archival material. The collection is currently being documented and stored for the ease of access and research.
Sylvia Bruner, Director of the Jim Gatchell Memorial Museum and Craig Cope, Retired Bighorn National Forest Wilderness Manager presentation will include timber sales, recreation, road development, wilderness preservation, grazing management and more related to the Bighorn National Forest.
This program will be available live via Zoom. Please RSVP to receive a Zoom link. A recording will be made available afterwards.
This Explore History program offers open conversation for community members to share their memories or historical information about these sites and events. The Explore History program is generously funded by the Next50 Initiative.
Photo: Fortunatus Mine, near Big Bald Mountain. July 14, 1900 John G. Jack photographer. Courtesy of Bighorn National Forest Historical Collection, Jim Gatchell Memorial Museum