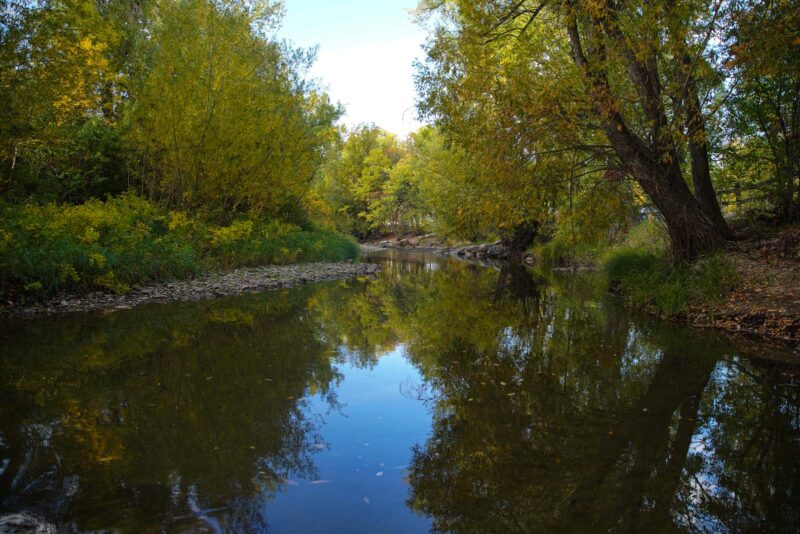 Explore History Weekend: Big Goose Creek Virtual Tour
Join Sheridan Community Land Trust Historical Program Manager, Carrie Edinger for the Big Goose Creek Virtual Tour. These tour sites are in the Historic Downtown Sheridan area and Whitney Commons with a focus on how Big Goose Creek was an essential natural resource for the valley's early inhabitants, into the settlement era and right up to today. Participants learn about the Big Goose Creek Buffalo Jump, Sheridan Brewery, Sheridan Manufacturing Company Flour Mill, the Mandel Cabin and Sheridan's first cabin, along with the historic rerouting of Big Goose Creek. This SCLT Explore History program offers open conversation for community members to share their memories or historical information about these sites.
This Explore History program will be held as part of the Big Horn City Historical Society meeting. Carry in potluck lunch starting at 1:00pm and history program to follow at 2:00 p.m. Please consider bringing a salad or dessert or main dish or rolls to share with the group. The historical society appreciates everyone's help in setting up and closing down.
The Big Horn Woman's Club is located at 239 Creighton St in Big Horn.