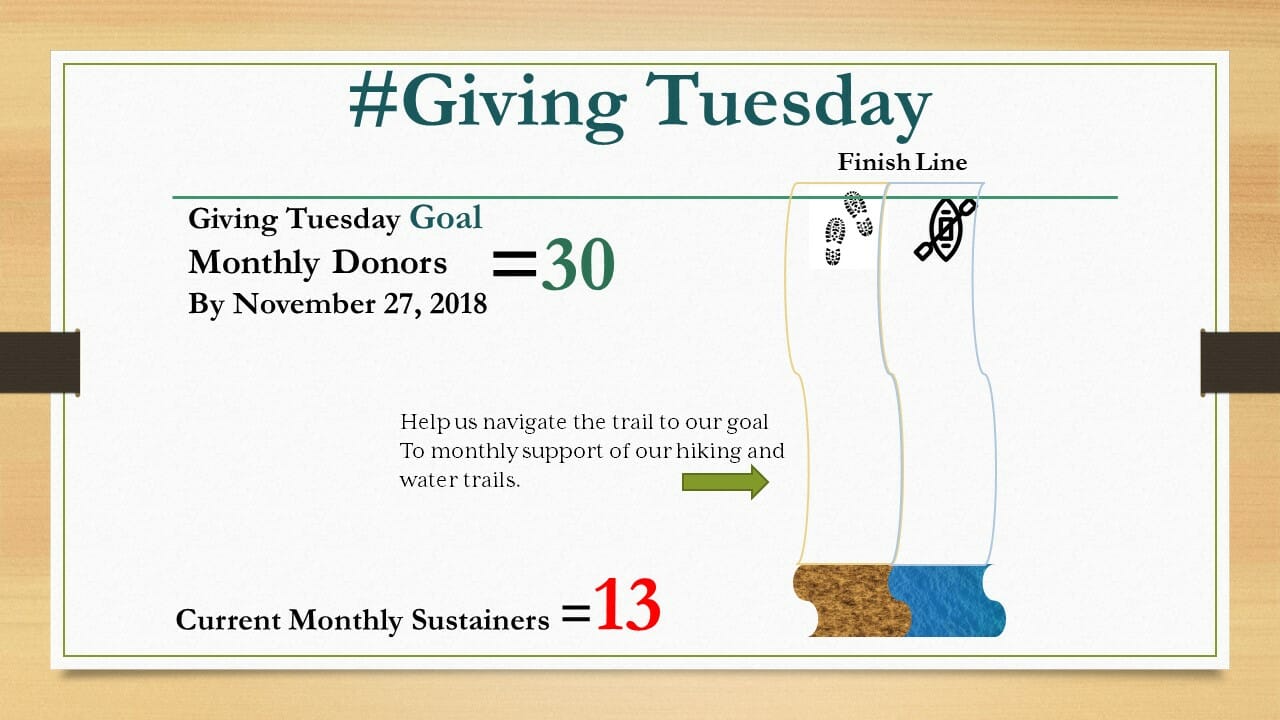 Help us "build the trail and float the river"! Become a monthly donor today using the form below. 
You decide: a monthly gift of $5, $10, $20 or more to sustain trails that you enjoy, conserve open space, and preserve historic places.  
One or two fewer coffees a month can go along way for your trails!
Questions about monthly giving? Call Brad at 307 – 673 – 4702 or email director@sheridanclt.org.