Staff & Board of Directors
Since its inception in 2005, SCLT has grown from an all volunteer organization to a (501)c(3) nonprofit with two full time staff members, a Board of Directors composed of twelve talented and dedicated community members, and many volunteers. We are thrilled to be tasked with the conservation of Sheridan County's iconic working ranches, healthy rivers and streams, open spaces, and historic sites, as well as create new recreation opportunities to connect current and future generations with the natural environment.
---
Brad Bauer
Executive Director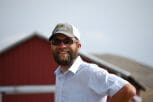 As the Executive Director for the Sheridan Community Land Trust, Brad is lucky to work with a great staff and Board of Directors.  Sheridan Community Land Trust's focus on access, conservation, and history all resonate with Brad.  Originally from eastern Iowa, his entire professional career has been in conservation and natural resources in the West.  Prior to joining Sheridan Community Land Trust, Brad worked for Montana State University Extension and with The Nature Conservancy in Montana.  Brad enjoys being outside and can often be found on a bicycle, spending the weekend hunting, or locating new places to camp.
EMAIL: Director@sheridanclt.org
Katie Belton

Creative Director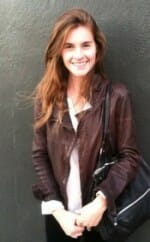 Katie was born and raised in Sheridan and grew up traveling frequently with her family. She graduated from Colorado College as a pre-med biology student, minoring in art history and studio art, and afterward completed a summer design program at the GSD. She lived for a couple of years on the coasts, first Martha's Vineyard and then San Francisco, before moving back to the mountains. She has worked at both the Buffalo Bill Center of the West and the Arizona State Museum in their Art Conservation labs and moved home in 2014 for the new building transition of The Brinton Museum. While there, she did matting and framing, as well as the exhibit design for the American Indian Exhibition under the guidance of her dear mentor, Father Peter J. Powell. Katie joined SCLT in early 2016 to work with a lively and progressive organization that focuses on her other love – being active in the outdoors.
EMAIL: Katie@sheridanclt.org
Tami Sorenson

Trails Manager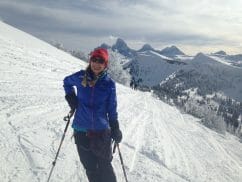 Tami designs trails, wrangles volunteers, and brings a polished shine to new trail construction.  Originally from MN, Tami headed west for adventure and can't remember a time when being active outdoors was not a driving force in her life. Tami and her husband Jim landed in Sheridan 22 years ago. In that time they've gotten to know and love Sheridan's outdoor spaces well. Gravitating towards SCLT came naturally and Tami is thrilled to help enhance outdoor recreation opportunities for her community.
EMAIL: trails@sheridanclt.org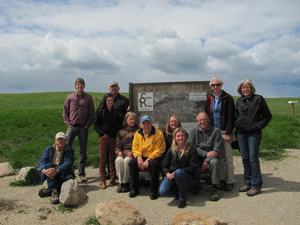 Board of Directors
---
Mike Evers, President
Principal, WWC Engineering
Dan Rieder, Vice President
Retired Science Teacher, Pharmaceutical Sales
Jeff Way, Treasurer
General Manager, Eatons' Ranch
Julie Greer, Secretary
Learn Outdoors Coordinator, Northern Wyoming Community College District
Craig Achord
Accountant, Whitney Benefits

Don Crecelius
Retired, DEQ Land Quality Division
Holland Duell
Retired, Holland Duell Financial Strategies
Susan Holmes
Retired, HKM Civil Engineering

Susanna Meyer
Retired School Board President
Sarah Heuck Sinclair
English Professor, Sheridan College
Margie Taylor
Retired non-profit ED, Turner Enterprises, BNSF
Jan Windsor
Retired, Franchise Owner

Julie Carroll Emeritus
Retired, Sheridan County School District #2
Matt Johnston Emeritus
Broker Associate, Ranch Marketing Associates
Rep. Mark Kinner Emeritus
Retired President, First Interstate Bank
Sally Morton Emeritus
Retired, The Nature Conservancy