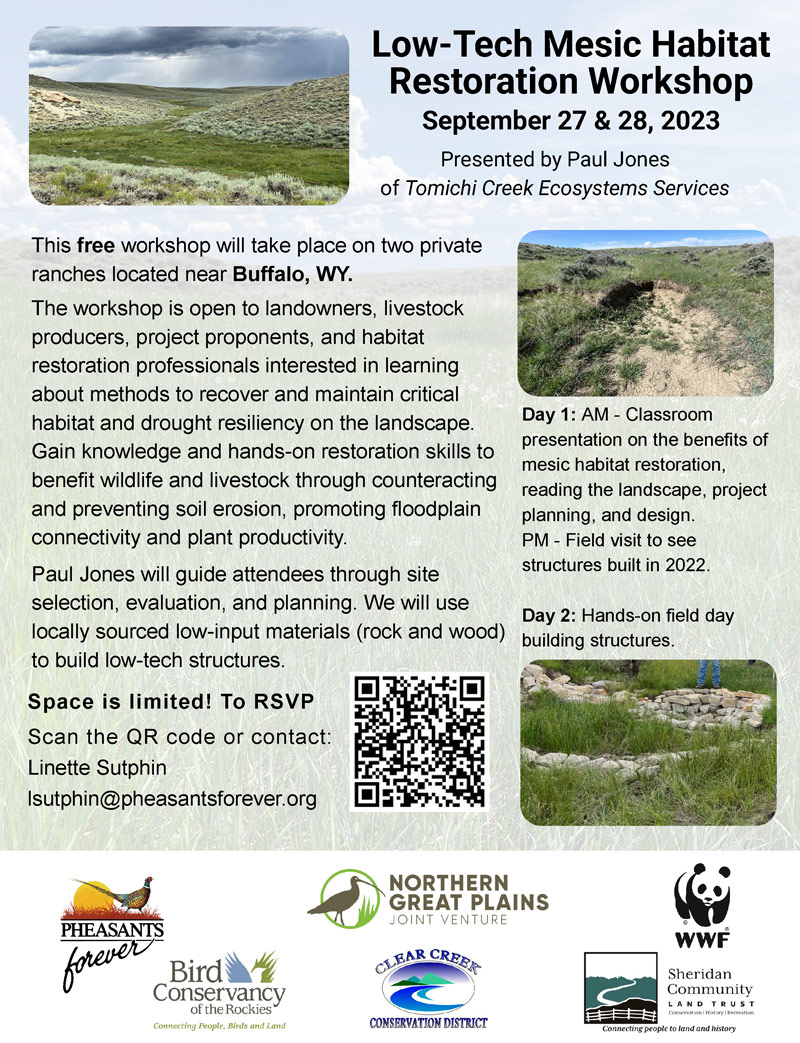 Low-Tech Mesic Habitat Restoration Workshop
This free workshop will take place on two private ranches located near Buffalo, WY.
The workshop is open to landowners, livestock producers, project proponents, and habitat restoration professionals interested in learning about methods to recover and maintain critical habitat and drought resiliency on the landscape.
Gain knowledge and hands-on restoration skills to benefit wildlife and livestock through counteracting and preventing soil erosion, promoting floodplain connectivity and plant productivity.
Paul Jones will guide attendees through site selection, evaluation, and planning. We will use locally sourced low-input materials (rock and wood) to build low-tech structures.
Day 1: AM – Classroom presentation on the benefits of mesic habitat restoration, reading the landscape, project planning, and design.
Day 1: PM – Field visit to see structures built in 2022.
Day 2: Hands-on field day building structures.
Sponsored by Pheasants Forever, Northern Great Plains Join Venture, World Wildlife Fund, Bird Conservancy of the Rockies, Clear Creek Conservation District and Sheridan Community Land Trust.
Space is limited!