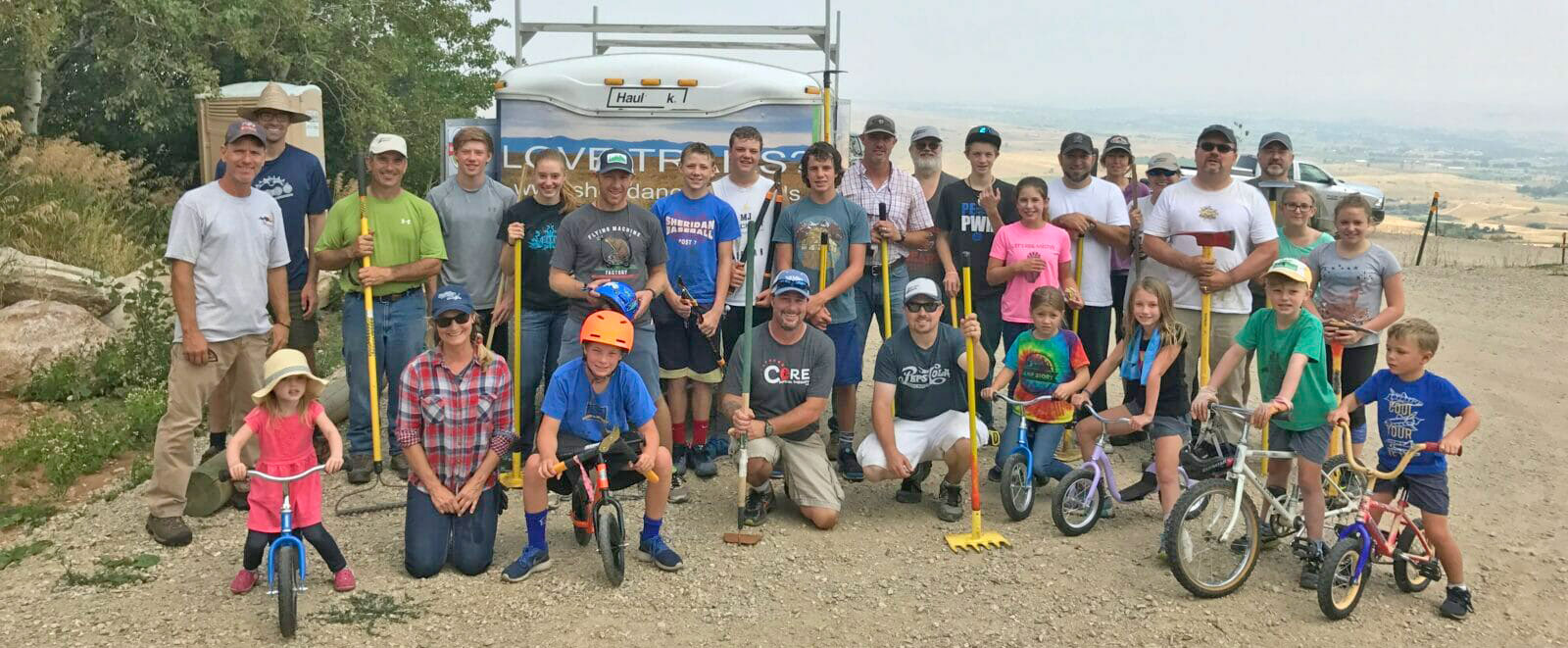 Volunteers are the heart and soul of our Sheridan County community.
No matter your age or ability, there's a place for you to make a difference through Sheridan Community Land Trust. From trail maintenance to exploring history and more, meet others in your community and celebrate your local volunteer opportunities with us.
Here are a few ways our awesome volunteers have helped:
Trail Ambassadors
Historical Interpretation, Artifacts and Photos
Trail Maintenance
Biological Surveys
And so much more….
How to become a volunteer