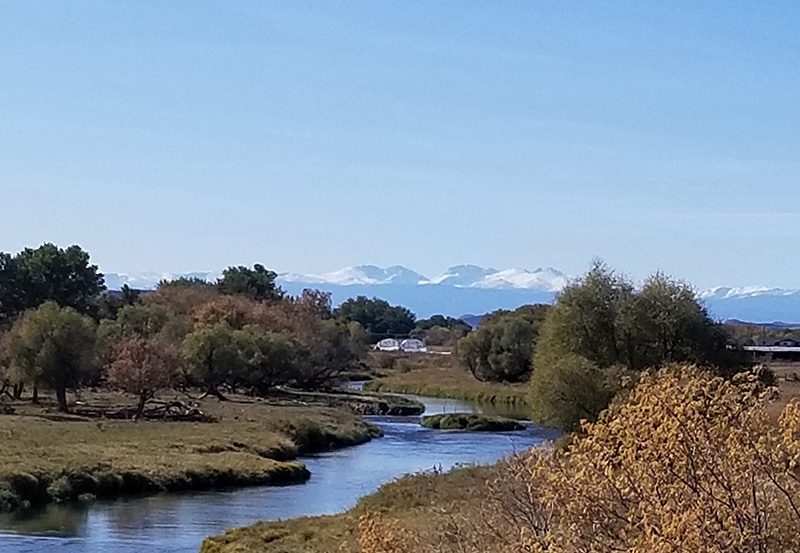 We work with private landowners to craft a voluntary conservation agreement, also known as a conservation easements, that permanently conserve lands that are crucial wildlife habitat, protect rivers and streams, or contribute to the scenic quality of Sheridan County. We believe that by maintaining the values that make Sheridan County unique and beautiful, we will make a positive impact on the local tourism economy and make sure that this is always a great place to live.
WHAT IS A VOLUNTARY CONSERVATION AGREEMENT / CONSERVATION EASEMENT?
A conservation easement protects certain natural resources and scenic values of a property in perpetuity. Easements provide various of benefits to landowners, future generations and the community. Some easement benefits for landowners may include tax incentives, continued opportunities for traditional ranching uses, and the peace of mind that treasured lands will be protected for generations to come. Communities benefit from the preservation of scenic roads and vistas, improved water and air quality, and the continuance of ranching and agriculture in our communities.
Considering subdividing? A voluntary conservation agreement can be used in part with a conservation subdivision. For a conservation subdivision, Sheridan County has incentivized the permit process by eliminating the preliminary plat process and abolished the normal application subdivision fees.
IS A CONSERVATION EASEMENT RIGHT FOR MY PROPERTY?
You take great pride in your property. You have cared deeply for your land. What comes next? Whether you want to ensure the legacy of your property or help the next generation, a conservation easement might be a good fit. A conservation easement can help you:
ensure forever the legacy of your property as working land and open space,

assist in estate planning and transfer to the next generation, and

help you acquire additional acreage or payoff farm debt to also assist in keeping your ranch or farm economically viable for future generations.
If you are interested in talking with us about your conservation options, please call us at (307) 673 – 4702, fill out our landowner inquiry form to the right, or email [email protected]. If you choose to learn more about pursuing a conservation easement on your property, we will set up a visit to your property to further discuss your specific conservation goals and how we might be able to work with you.
Read more about our conserved properties!
Chris Vrba
When Brit William Langland first wrote "patience is a fair virtue" into a poem in the mid-1300s, it's unlikely a patch of paradise an ocean and a continent away were on his mind. For many, [...]
Chris Vrba
Creating a sustainable, resilient range is at the top of the list for anyone involved with ranching and agriculture in the Mountain West. For the next six months, Rebecca Ash will be helping local families [...]
Questions?
Contact Us Today: