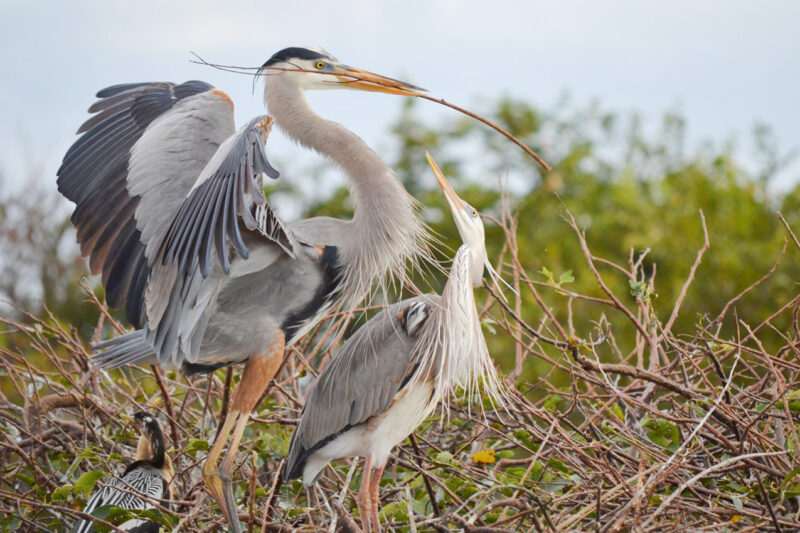 Unplug with Discovery Sessions: Herons at Home, part 2
Dr. Julie Rieder of Science Kids, an ecologist who adores teaching about all things Aves, will share stories about the fascinating lives of herons while we observe these majestic yet lumbering feathered friends prep their rookery to rear their next generation here in Wyoming. In July, we'll return to the rookery to see how the heron chicks are thriving in their treetop nursery in the sky! Dress for weather, bring binoculars if you have them. We will have some, too.
Check out our other fun learning opportunities this summer!