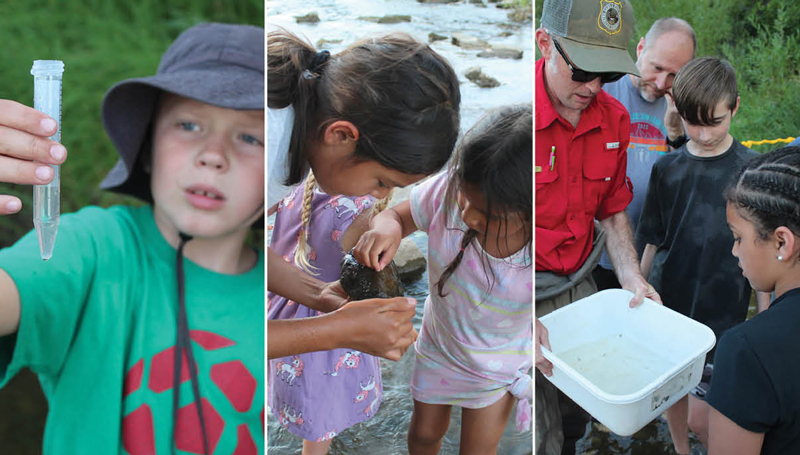 Unplug with Discovery Sessions: Mud, Bugs & Fish
It may be the dog days of summer, but you can beat the heat with Unplug! Come explore what lurks in, on and around the water of Big Goose Creek. You'll turn over rocks and sweep nets through the water to find small insects, worms, crustaceans and more. You'll seine the stream for the fish you won't see at the end of your line. And you'll do what the experts do as you collect water quality samples. Join us, and learn how to keep our waterways healthy, so there's clean water for everybody including our mud, bugs and fish!
Meet us in Kendrick Park at Memorial Shelter.
Check out our other fun learning opportunities this summer!