Plains Indian Music as Ceremony and Medicine
Join Sheridan Community Land Trust for Explore History: Plains Indian Music as Ceremony and Medicine, held May 16, 2023.
In this Explore History program held May 16, 2023, from the TRVCC in Dayton, Dr. Shane Doyle, Apsáalooke, shared an informative presentation about the cultural significance of Northern Plains style songs and the dances that accompany them. Doyle spoke to the remarkable phenomenon of how this traditional form of music became a key component of intertribal gatherings in the modern era. With over 35 years of singing experience in Indian Country, Dr. Doyle showcased several different types of songs and drumbeats and detail the distinct qualities that make Plains Indian music powerful, balanced and resilient.
Dr. Shane Doyle, Apsáalooke, is a Montana-based scholar, writer, performing artist, and community advocate whose work focuses on the deep history and cultural heritage of the Indigenous people of the Northern Great Plains. Doyle holds a doctorate in Curriculum and Instruction from Montana State University and completed a post-doctoral research appointment in genetics with the University of Copenhagen in 2016. Shane helped lead the Yellowstone Revealed All-Nations Teepee Village in the summer of 2022 and is currently a full-time cultural consultant who lives in Bozeman.
Thank You To Our Partners Who Have Helped Fund Our History Program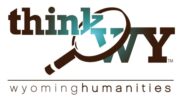 Questions? Or to schedule a tour.
Contact Us Today:
Kevin Knapp
History Program Manager