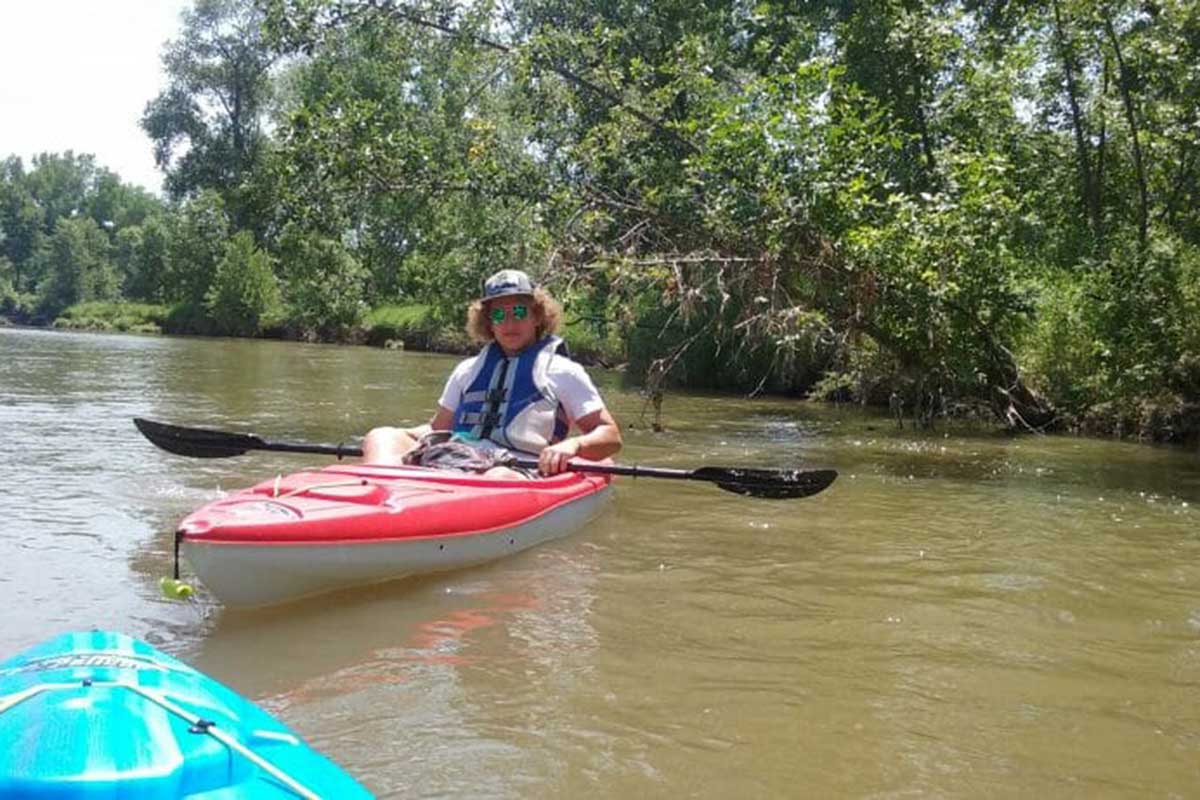 The Tongue River Water Trail is a paddling trail. The "trail" is the streams and rivers and is a long-term vision of the Sheridan community to realize improved public access and safe floating conditions of navigable public waterways in central Sheridan County.
Approximately 95% of the property within the Tongue River and Goose Creek systems are privately held lands. The success of the Tongue River Water Trail depends upon cooperation with private property owners and the responsible use of the waterways by recreationists.
It is important that recreationists respect private property rights in the corridor by adhering to the following advice:
Please be aware of private property while floating the river. This can be easily done by assuming that land under the water as well as to the sides is private, unless signed otherwise. Keep in mind that in Wyoming, the landowner owns the banks as well as under the water, so anchoring and walking are illegal, except for portage around obstacles.
It is the floaters responsibility to know where they are at all times – again, assume that you will be floating on publicly-navigable water surrounded by private lands where no trespassing is permitted.
Do not pull over on private lands. Do not camp, build fires, drop an anchor or trespass on private property.
SCLT is working with landowners to improve public access with new access sites, as well as providing limited public access during floats for some river sections. Please do not jeopardize these opportunities by trespassing or irresponsibly using existing public access sites. Please do your part to ensure that access sites and the river stretches are kept clean of garbage and litter.
Please report trespassers to the Sheridan County Sheriff's Department at 307-672-3455.
For more information on the history and ecosystem of the river, click here!
Click here for > Flow dataset from various sites across Wyoming.
Click here for > Tongue River flows near Dayton, WY.
Click here > Tongue River flows near Wyoming / Montana state.
Why Community Trails Matter
We work to create Now, more than ever, access to the outdoors is essential to our physical and mental health. SCLT's growing network of community are visited more than 20,000 times each year, in part, because they make going from your front door to the outdoors easier than before in Sheridan County.
Why are these trails so important?
Below, is a video made by Hesid Brandow and Kevin Knapp about why the Tongue River Water Trail matters so much to their family. Calling the Tongue River Valley an "incredible community treasure," Hesid says the water trail has spurred interest in the streams through Sheridan. "In our decade living here,we have watched as the area has been cleaned up. Our family benefits daily from the well-maintained creek bank and we are constantly reminded of just how fortunate we are to live in a community with a land trust!"