Conserved Properties
Below we've featured some of our voluntary conservation agreement, also known as a conservation easement, projects that we completed in partnership with local landowners. SCLT focuses on protecting working ranches, wildlife habitat, and open space in Sheridan County. If you are a landowner interested in learning more about conservation options for your property, click here, call 307-673-4702, or email director@sheridanclt.org. If you're interested in learning more about how conservation easements work, click here.
Volunteers of America Little Goose Creek Conservation Easement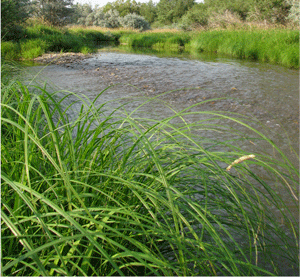 SCLT secured its first conservation easement in September 2007 on 9.3 acres owned by Volunteers of American adjacent to Little Goose Creek. The easement will preserve in perpetuity wildlife habitat, floodplain, and open space within Sheridan City Limits.
The Buyok Ranch Conservation Easement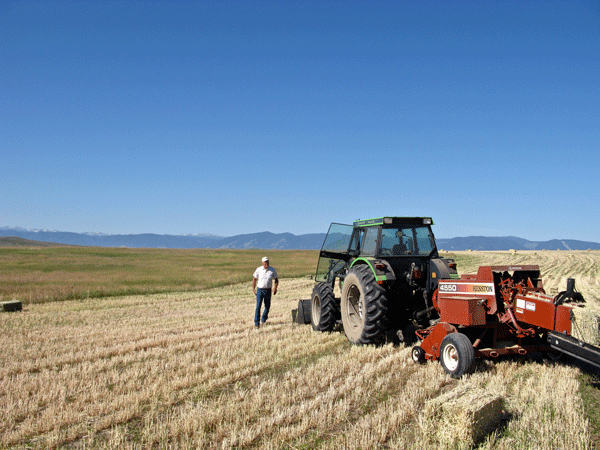 SCLT secured its second conservation easement in September 2010 on 844 acres along the Tongue River owned by John and Vanessa Buyok. This easement protects scenic views from I-90, retains agricultural lands, and currently allows for public access through the State's Private Land Public Wildlife program. Read more>>
Headwaters of McCormick Creek Conservation Easement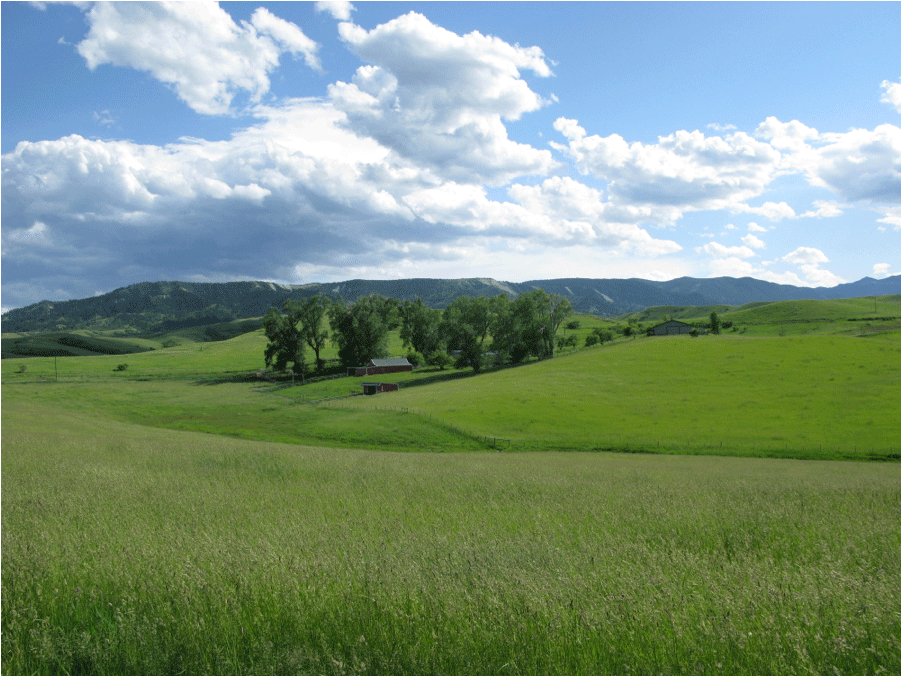 SCLT secured its third conservation easement on December 14, 2011 on 240 acres at the headwaters of McCormick Creek east of Big Horn and owned by Charles R. Hart. This easement protects scenic views from I-90 and Bird Farm Road in addition to protecting the irrigated agriculture and natural resources found on the property, which is located in the foothills of the Bighorns. Read more>>
Soldier Hills and Soldier Ridge Conservation Easements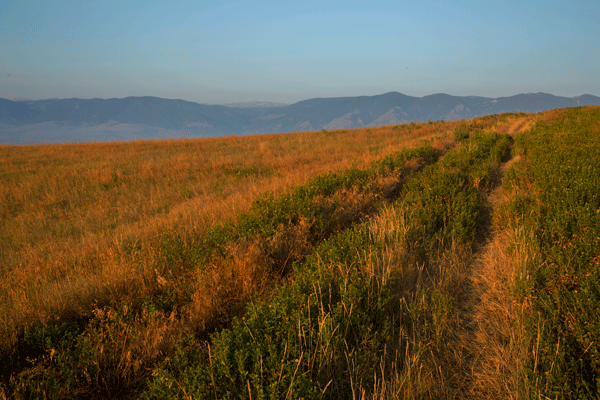 SCLT accepted its fourth and fifth conservation easements on March 9, 2012 on 1,154 acres along Soldier Ridge located 5 miles west of the City of Sheridan. The Soldier Ridge easement was SCLT's first "bargain sale" CE while the Soldier Hills easement was donated. These two conservation easements protect scenic views from Soldier Creek Road, City of Sheridan, and I-90.
McMeans Tongue River Conservation Easement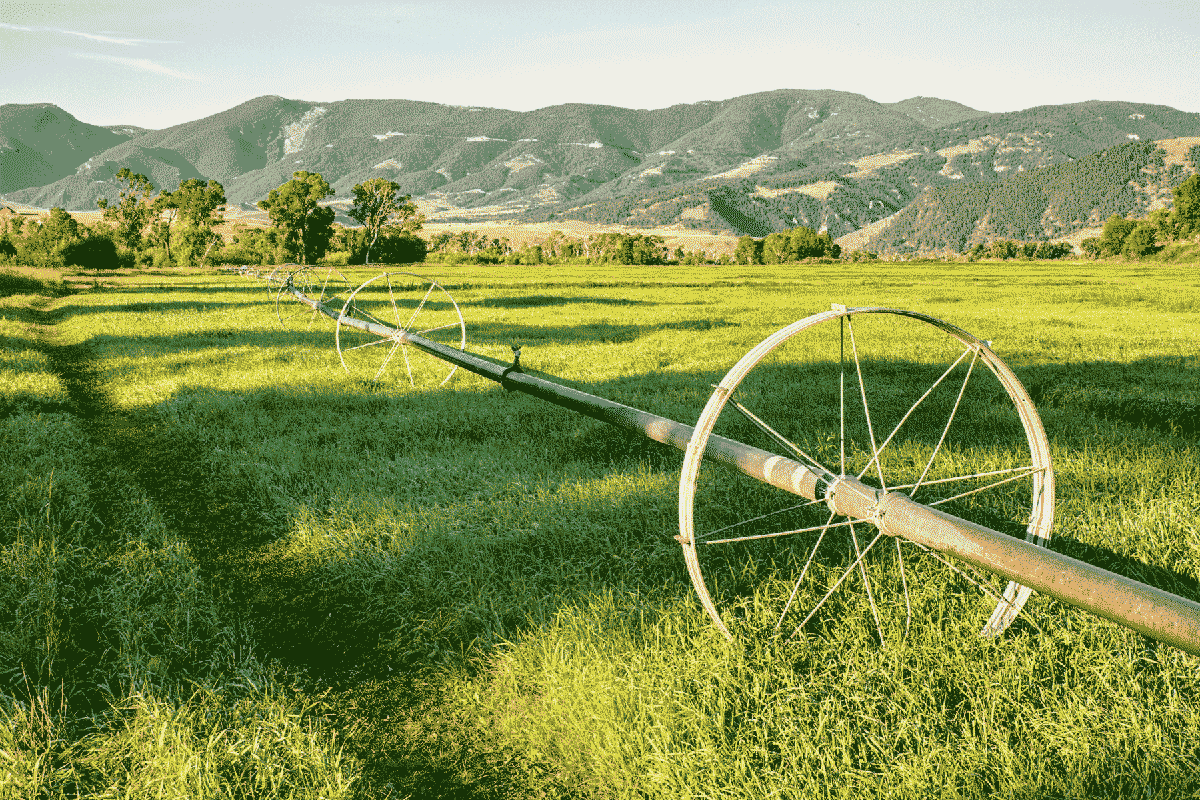 SCLT secured its sixth conservation easement on November 22, 2013 on 80 acres along the Tongue River just west of the town of Dayton owned by Mike and Vicky McMeans. This easement was Sheridan County's first "Conservation Subdivision", completed in accordance of new County development codes written to prioritize and incentivize conservation as a component to development. The project protects scenic views, working agricultural lands, and riparian areas along the Tongue River. It is also important wildlife habitat. Read more>>
Legacy Land & Cattle Conservation Easement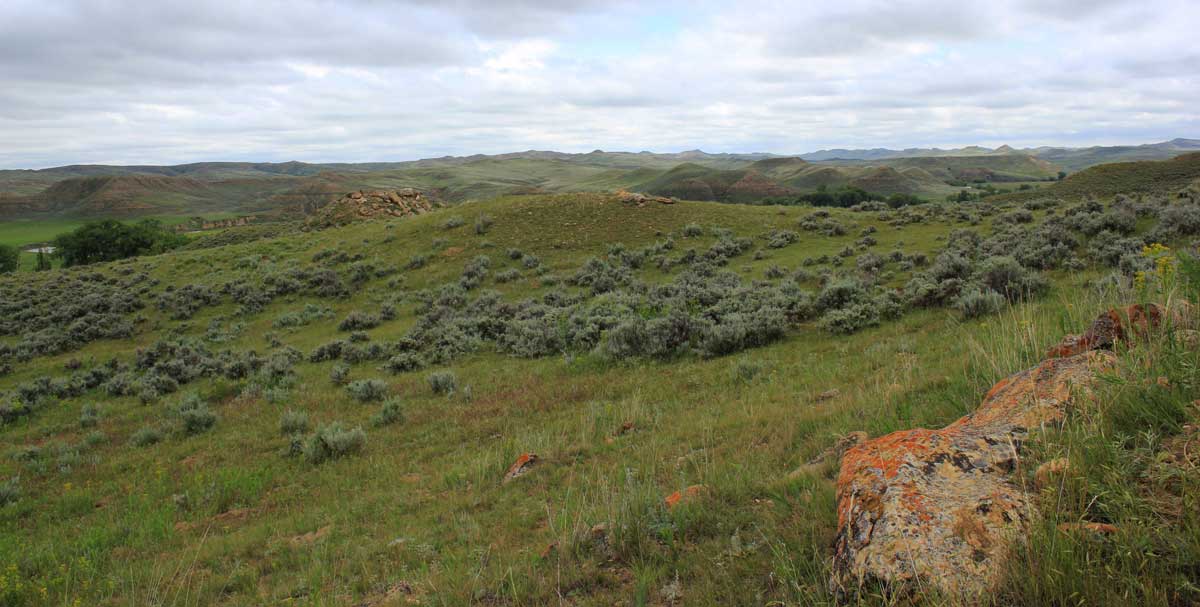 The Legacy Land and Cattle conservation easement closed on June 23, 2015. It protects 528 acres along Clear Creek in eastern Sheridan County owned by Kim and Mark Tenneson.The conservation easement protects both important wildlife habitat and working agricultural lands. It also includes an historic preservation easement on the Doc Huson Homestead, one of only a handful of rock homes built by early settlers from local rock still standing. Read more>>
North Gateway Conservation Easement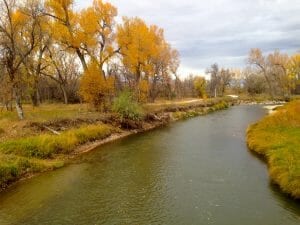 The North Gateway conservation easement closed in 2016, as part of a collaborative effort with many local partners. The easement protects 31 acres of wildlife habitat along Goose Creek, while reserving space for a community recreation area in the future. The purchased easement allowed the City of Sheridan to purchase the property, which will be added to the adjacent North Park. This property will also serve as a future access point for the Tongue River Water Trails and the north end of town. For more information on the Tongue River Water Trail in Sheridan County, visit the river trip planner at sheridanclt.org/rivertrip.
Deer Haven Conservation Easement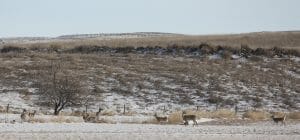 On January 2, 2019, the Deer Haven Conservation Easement became the ninth and tenth conservation easements secured by Sheridan Community Land Trust. The two easements combine for 113 total acres, nearly all of which is irrigated to grow hay. It also marks 3,000 total acres SCLT has conserved across Sheridan County. Read more>>