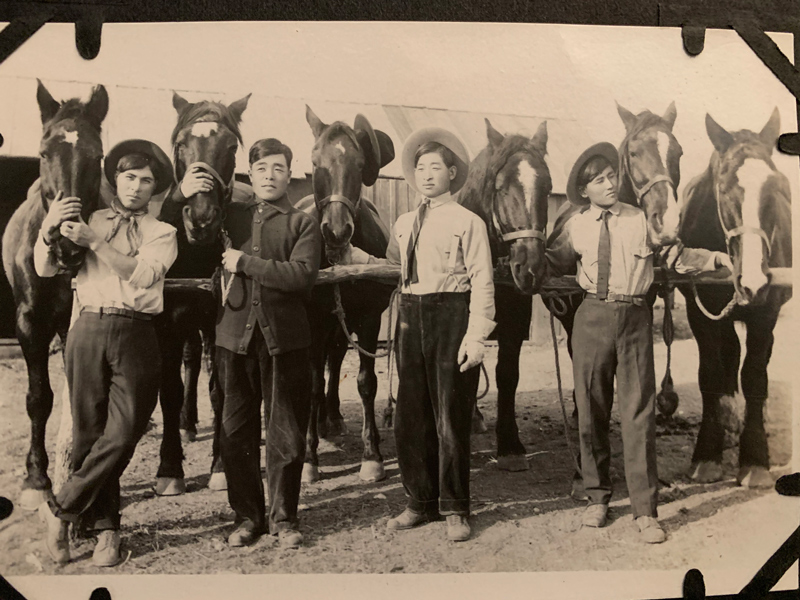 Explore History @ TRVCC: Subjects of the Mikado – Sheridan's Japanese Community, 1900-1930
Between 1910 and 1930, dozens of men, women and children of Japanese descent lived and worked in Sheridan County. Who were they? What did they do while they were here? Why did they leave just as abruptly as they arrived? These questions and more are among those asked and answered by Sheridan County historian Cynde Georgen in her program, "Subjects of the Mikado: Sheridan County's Japanese Community, 1900-1930." Using contemporary newspaper reports, census records, newly discovered family histories and other sources, Georgen shines the light of detailed research on one of the county's most interesting "disappeared" communities.
This Explore History program offers open conversation for community members to share their memories or historical information about these sites and events. The Explore History program is generously funded by the Next50 Initiative.
Photo Caption: The four gentlemen who owned and operated K.N. Garden, left to right: Jiro Kaii[zumi], Kasaburo Okazaki [later Kimura], George [Gengoro] Nishi[zaki], J. Yamashita. Photo Courtesy of Kathryn Mlsna and Aileen Tanimoto.