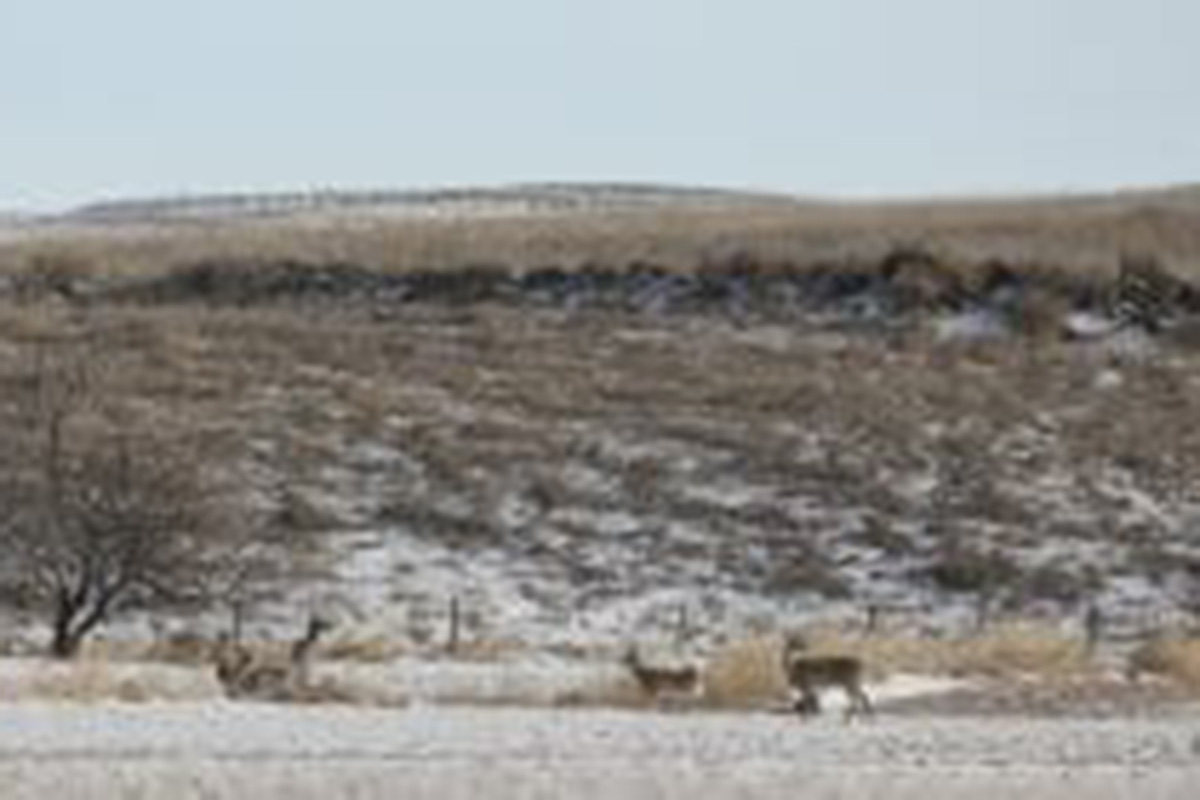 Deer Haven Conservation Easements ensure key Tongue River Valley ag acres can go from one family farm to the next family farm
More than half of all new homes built since 2000 have been in the unincorporated parts of Sheridan County. While the opportunities development brings are welcome here in Wyoming's Jewel, it's important that development balances the demands of modern-day living with our agricultural heritage, open vistas, clean water, and wildlife habitat. That balance often plays out in the Tongue River Valley.
Prime agriculture land is a particularly rare commodity where the prairie butts up against the Bighorns. And when the possibility a subdivision filled with new houses would be built on top of some of the valley's best hay ground, one family turned to Sheridan Community Land Trust to help them chart a course that prevents bulldozers from turning over the land's heritage while ensuring the dollars and cents made sense.

On January 2, 2019, the Deer Haven Conservation Easement became the ninth and tenth conservation easements secured by Sheridan Community Land Trust. The two easements combine for 113 total acres, nearly all of which is irrigated to grow hay.  It also marks 3,000 total acres SCLT has conserved across Sheridan County.
Routinely hosts hundreds of deer
But it isn't just cattle that grow fat off the land conserved with the Deer Haven Conservation Easements. Whitetail and mule deer by the passel gather on the parcels. The properties' owners say it's not uncommon to see herds of a hundred munching fresh alfalfa shoots in the summer or stubble in the winter – which is how the easement took its name.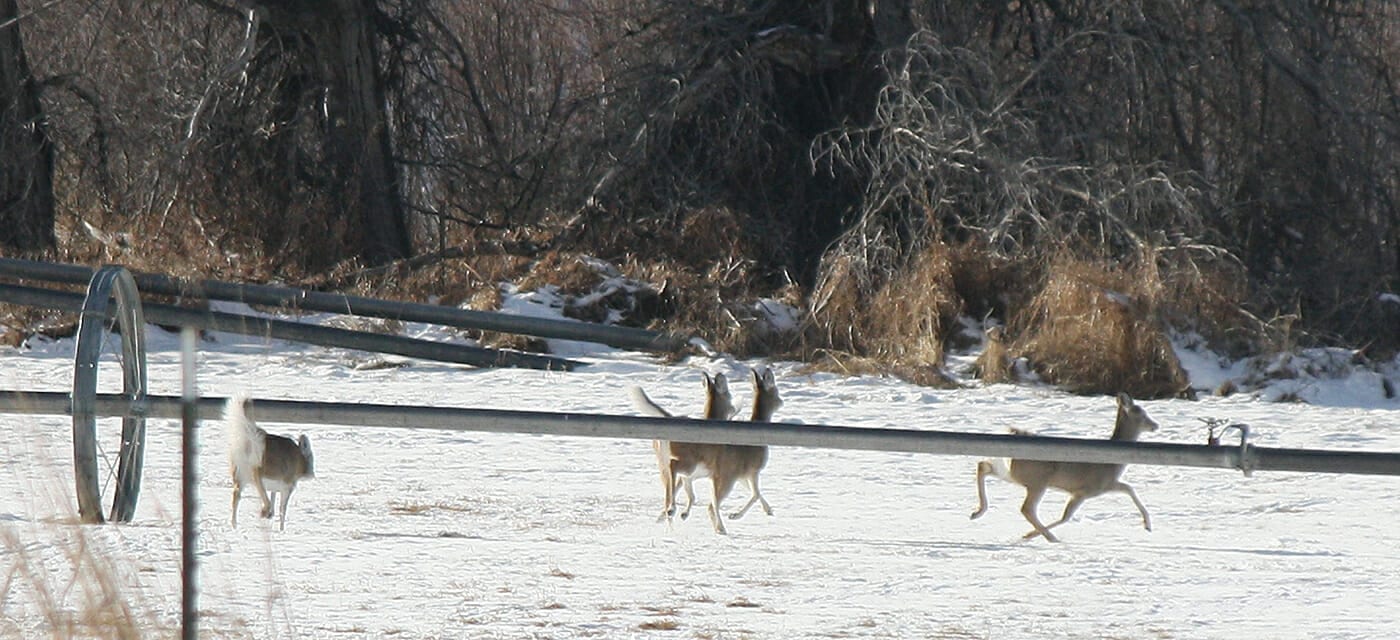 But it's a haven for more than just deer
Deer Haven's heaven for plenty of other wildlife, too. Insects living in the fields feed turkeys, pheasants, and a wide variety of songbirds that thrive in the willow and shrubs which grow along the one-and-a-half miles of streambank that sinuously slithers through the properties' west reach. Those willows and shrubs create habitat and shade for trout, while the undeveloped ground prevents soil and chemicals from spoiling the water which helps keep the Tongue River clean. Moose are also frequent visitors to the stream – a big bull's taken up residence in recent years.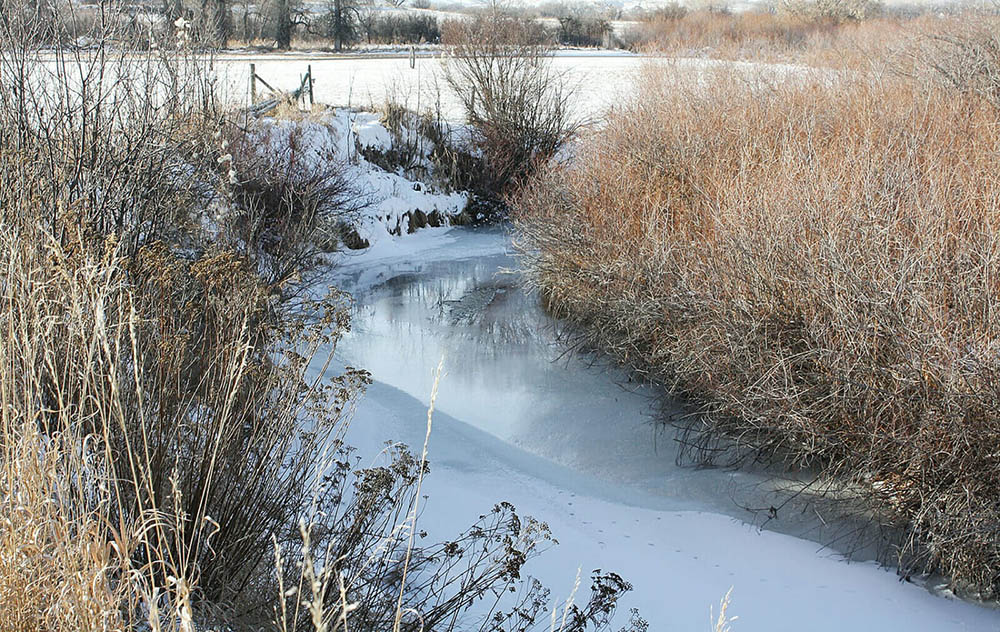 And all with an unbroken view of the Bighorns!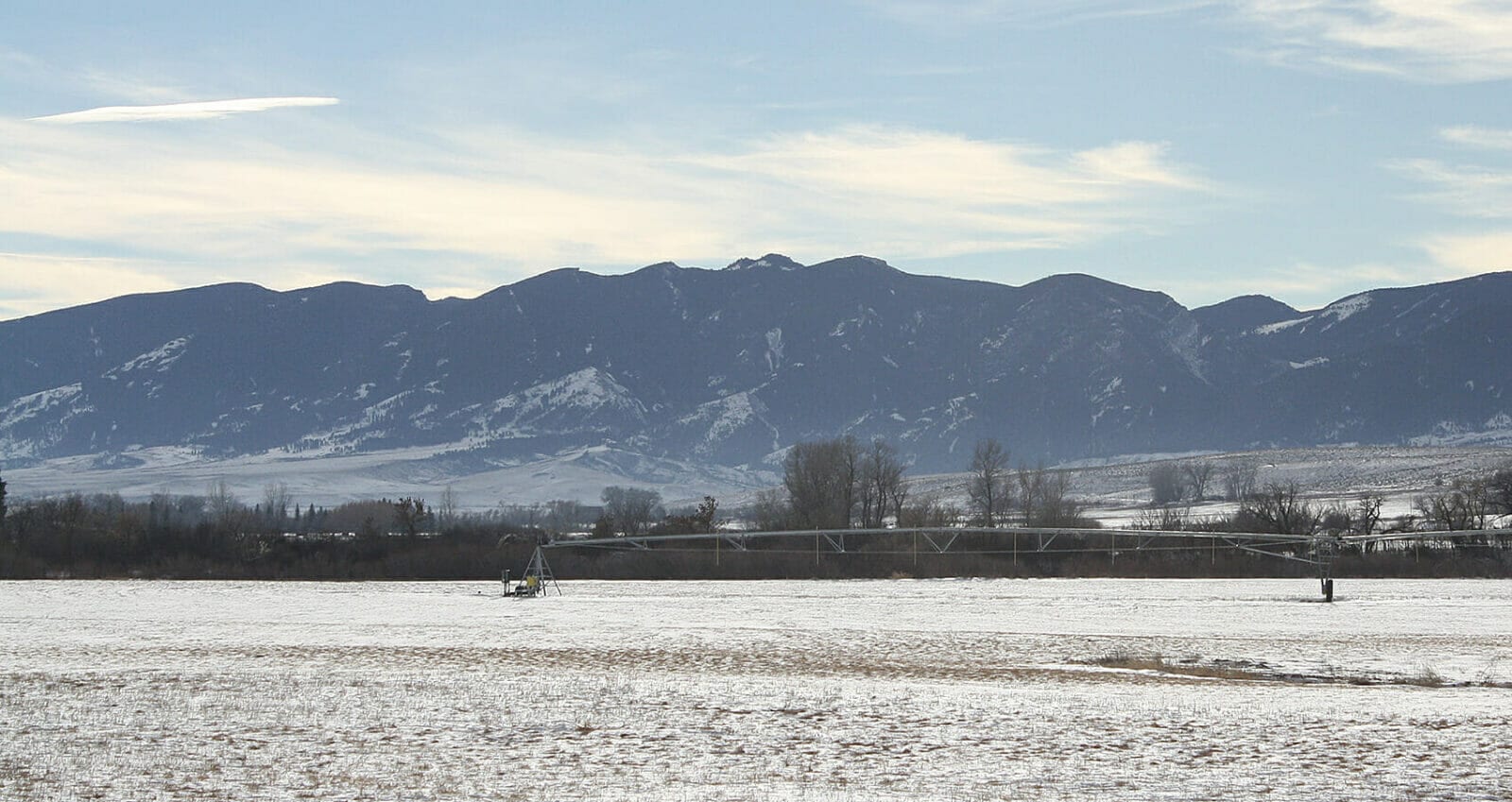 Conservation easements made financial sense, too
Still, for this Sheridan County farm family, a conservation easement didn't just make sense in their hearts, it also made sense in their wallets. SCLT was able to help the family meet its goals by utilizing federal Farm Bill funds designated to conserve farmland and State funds designated to conserve wildlife habitat. That gave the family a sizeable payment upfront and a tax benefit for the following 15 years. With 30 years of farming the property under their belt, the conservation easement will also make it easier for this family to get Deer Creek to the next generation of family farmers when that times comes.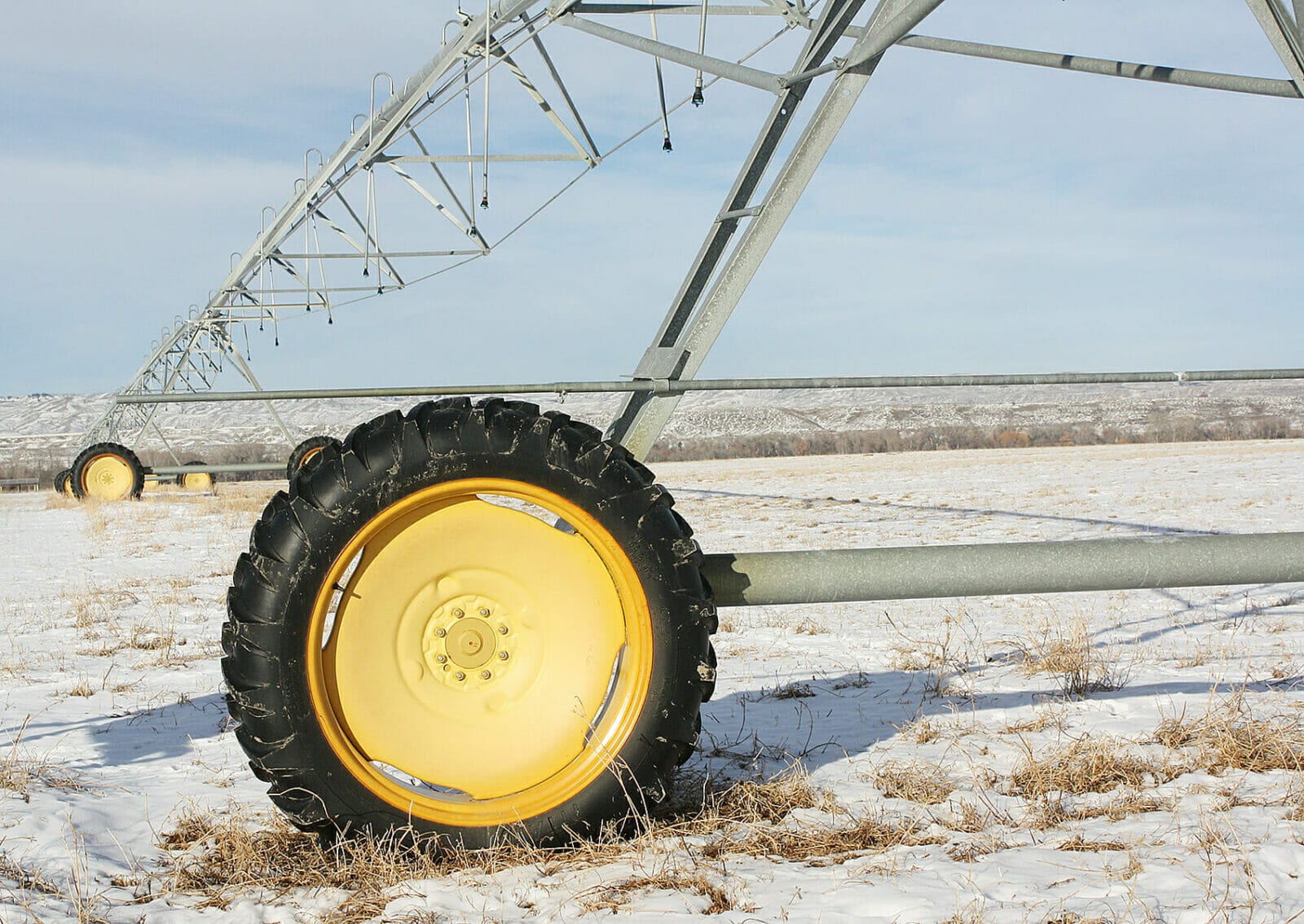 Of course, successful projects like the Deer Haven Conservation Easements aren't accomplished in a vacuum. SCLT greatly appreciates the time, talent, and treasure shared with us by Prestfeldt Surveying, LLC, Wilcox Abstract & Title Co., WWC Engineering, Lonabaugh & Riggs, The Nature Conservancy, Natural Resource Conservation Service, the State of Wyoming-Wyoming Wildlife and Natural Resource Trust, Sheridan County Conservation District, and an anonymous donor.
As SCLT executive director Brad Bauer explained, "At the end of the day, nothing changes. Their goal was to have everything remain the same – just like the working agricultural lands on the neighboring properties."
And for that, the Deer Haven Conservation Easements truly are a haven – for agriculture, for wildlife, for unspoiled views, for clean water, for Sheridan County, and…for deer, of course!