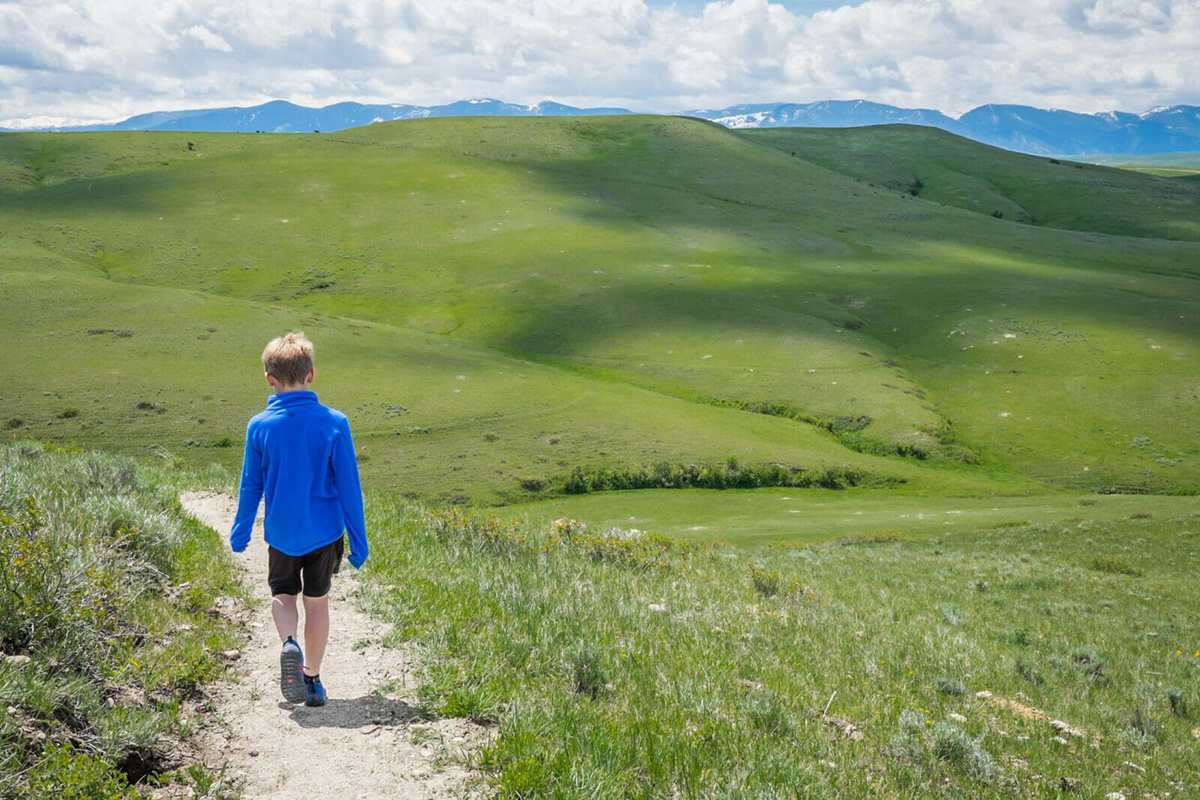 SCLT takes conservation to new heights with Sheridan Heights Ranch Conservation Easement
In October 2019, Sheridan Community Land Trust took conservation to new heights as the land trust secured a unique voluntary conservation agreement to ensure the special character of one of the county's most popular places remains intact for perpetuity.
The Sheridan Heights Ranch Conservation Easement conserves 476 acres of working ranch, open space, important wildlife habitat and an unspoiled, unbroken view of the Bighorns right on the west edge of Sheridan. It also means SCLT has now conserved nearly 3,500 acres of Sheridan County across 11 voluntary conservation agreements.
While many folks may not be familiar with Sheridan Heights Ranch, many know the property well as the first two miles of Soldier Ridge Trail span the land. SCLT Executive Director Brad Bauer explained the presence of the trail makes Sheridan Heights Ranch Conservation Easement stand apart from other conserved properties.
"In most cases, public access isn't included in a voluntary conservation agreement. That's not the case with Sheridan Heights Ranch Conservation Easement," Bauer explained. "Because of Soldier Ridge Trail, the public has had an opportunity to enjoy one of the best views of the Bighorns anywhere in Sheridan County for nearly a decade. And because the trail is right on the west edge of town, thousands of people can go from their front door to the outdoors in just a few minutes."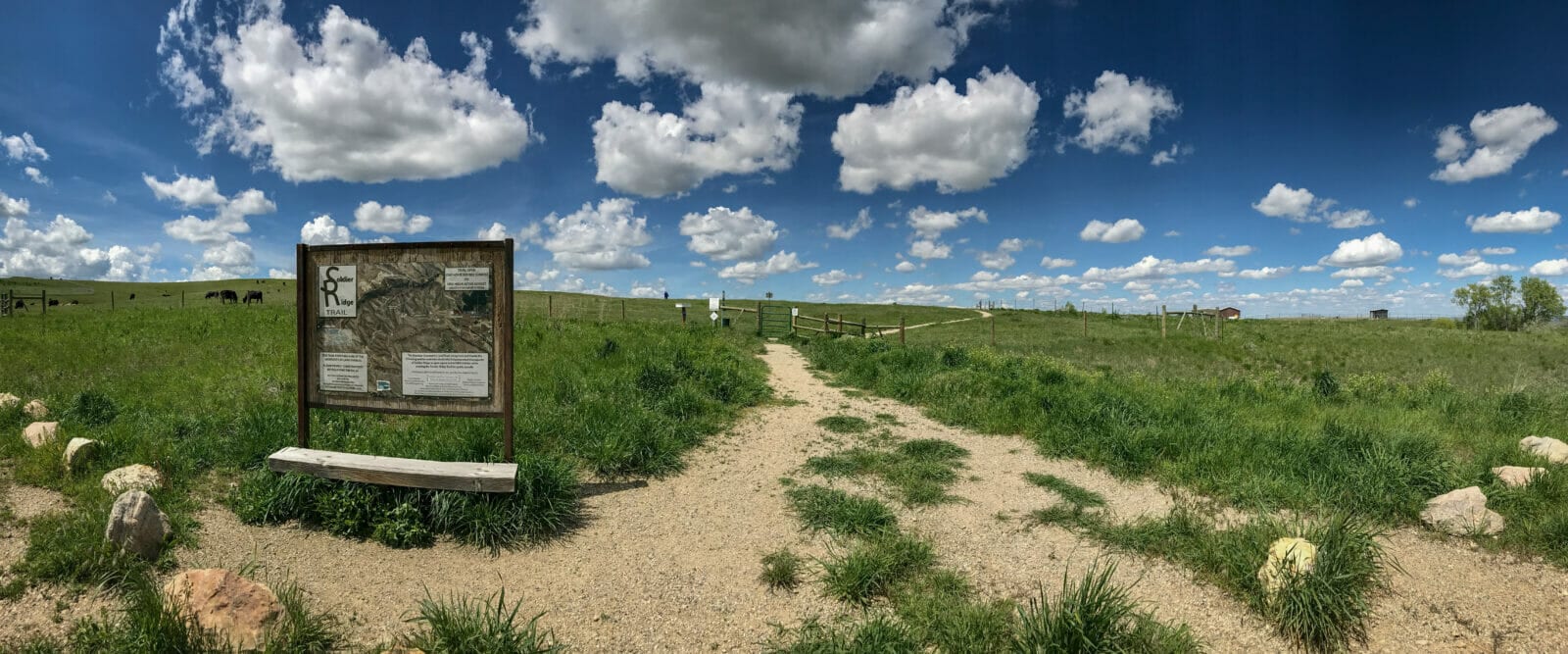 The Sheridan Heights Ranch Conservation Easement conserves 476 acres of working ranch, open space, important wildlife habitat, and unspoiled, unbroken view of the Bighorns and the first two miles of Soldier Ridge Trail on the west edge of Sheridan.
While the prospect of thousands of people having access to your property could cause many landowners to shudder, it's anything but for Don Roberts, who owns and operates Sheridan Heights Ranch.
Don described having a recreational trail open and accessible to the public on his land as a paradigm shift. "It was a tough decision, because for the first half of life all you do is put up 'No Trespassing' signs to protect your equipment and cattle.
But it didn't take long for Roberts to see the value in something like Soldier Ridge Trail. "The trail system is working. These trails have a great value for our community," Don concluded.
So much so, in fact, that the voluntary conservation agreement includes language that allows new trails to be developed. "The Soldier Ridge Trail has worked so well in coordination with our agriculture, I thought we should expand that," Don stated.
That agricultural component is essential to the character of Sheridan Heights Ranch. Cows and calves intermingle with runners, walkers, bikers, hikers and horseback riders, giving trail users an up-close-and-personal experience that can create closer connections between the ranching and recreation communities. That's especially important for young children and other residents who might not ever have the opportunity to spend time on a working ranch. While the cattle have run of the range, trail users are reminded that they are guests on the ranch and are only allowed access to the trail corridor. At SCLT, that's what's called ranching and recreation working hand in glove.
But it's not just trail users those cows and calves intermingle with, Sheridan Heights Ranch is important habitat for a bevy of wildlife. Its grasslands connect deciduous shrub and sagebrush steppe habitats which attract large numbers of pronghorn, mule and whitetail deer as well as smaller-statured species like mink, badger, striped skunk, and jackrabbit. Elk, moose, mountain lion, black bear and bobcat are all occasional visitors.
Bauer added that the area is also enjoyed by many a bird and birder. Bald and golden eagles, osprey and kestrel are among the 10 species of raptors, while great horned owls hunt voles, shrews and packrats by night. Sandhill cranes and great blue herons are among the several dozen seasonal visitors that fly through during the year.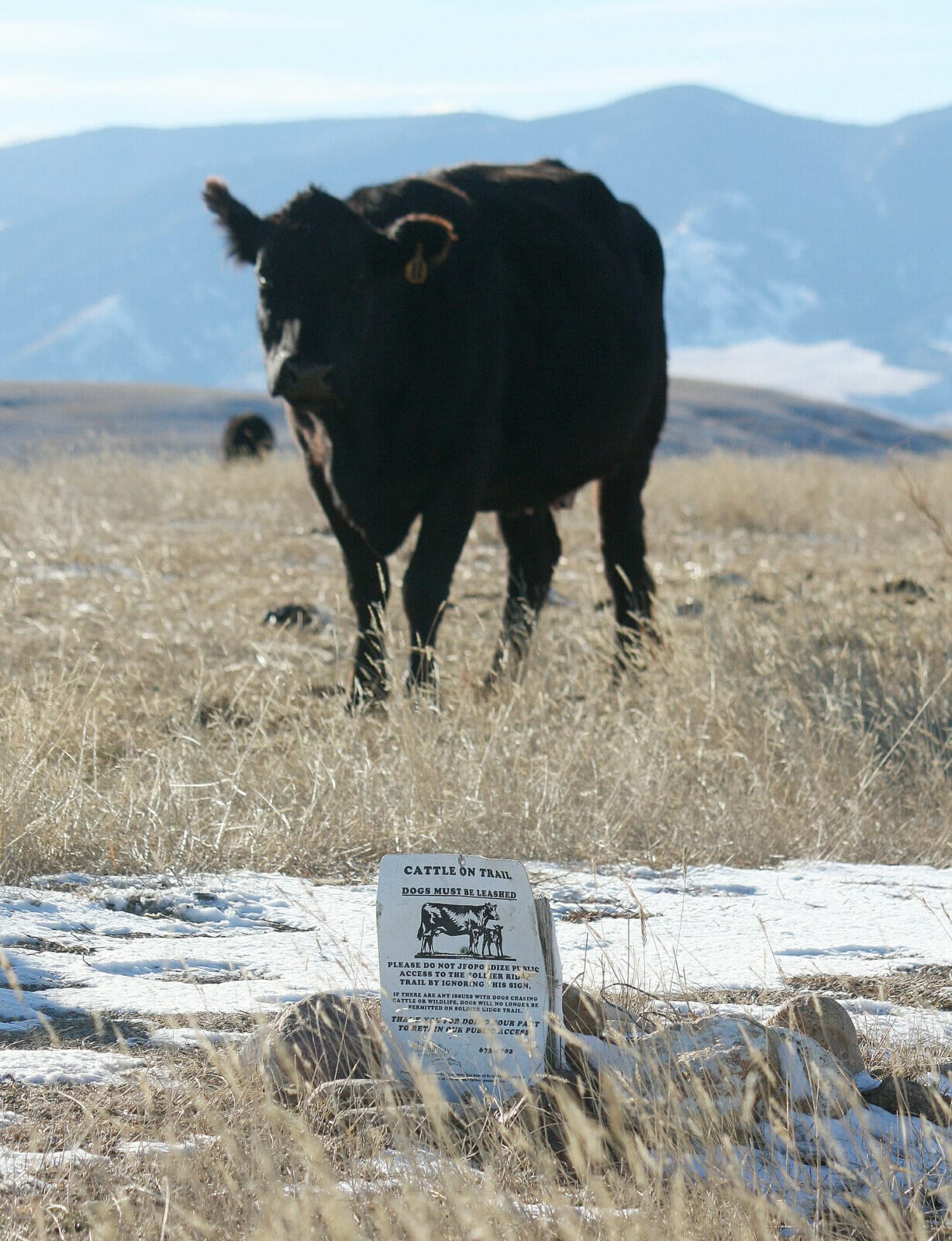 Oh, that view!
From the top of the ridge, you can look north and imagine the Sheridan of a century-and-a-half ago as the stagecoach between Buffalo and Dayton ran its route along what today are Soldier Creek and Keystone roads before it'd join the Bozeman Trail south of Parkman in the old town of Ohlman.
After doing that, you can look west and see nearly the same beautiful view of the Bighorns –  unbroken, unspoiled and undeveloped –  that those stage coach riders, settlers, and American Indians all saw because people like Roberts chose to conserve their open viewsheds.
Don explained that hillsides of homes filling the Bighorns' front range would spoil what makes Sheridan County so different from so many other mountainside communities. "I love this area. It's beautiful. It would have been a shame to see houses on the foothills. I don't like houses on hills and viewsheds," he said.
And thanks to the kindness of Roberts and neighbors on the other side of the fence, all 1,630 acres that surround the four miles of Soldier Ridge Trail will be there for all who choose to take in that beautiful Bighorn view, whether it's on foot, pedal, hoof, paw or wing.
With its location on the west edge of town, Soldier Ridge Trail and Sheridan Heights Ranch Conservation Easement are like Sheridan's back porch – and a front porch to Sheridan Community Land Trust.
For more information on how you can help conserve what makes Sheridan County so special, printable trail maps and more, please visit our donation page here >>