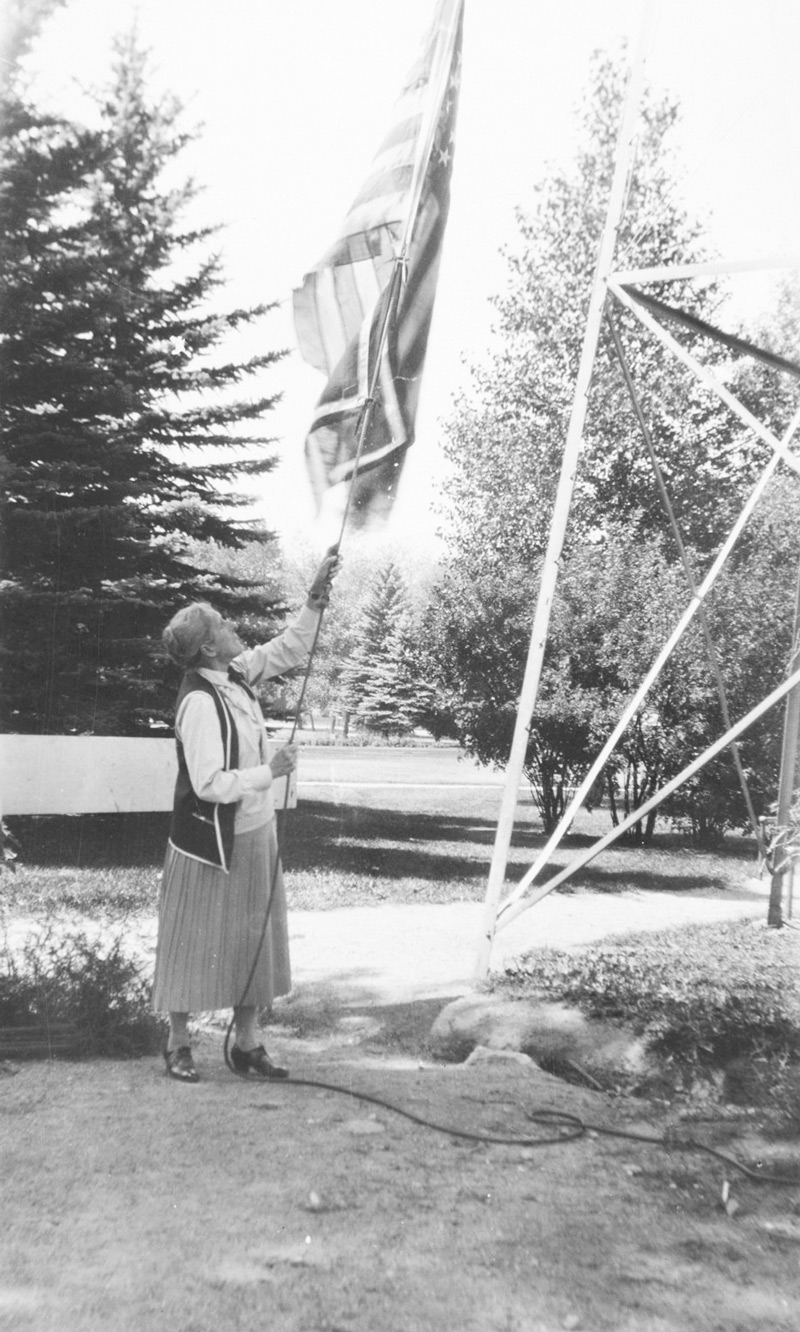 Explore History at TRVCC: The Wyoming State Flag and the Women Who Made It Fly
A contest with a $20 prize was the humble origins of Wyoming State Flag with a story traversing through women's suffrage, immigration, and World War One.
Historian Kylie McCormick presentation examines the contributions of Dr. Grace Raymond Hebard and flag designer Verna Keays Keyes in establishing Wyoming's state flag while grappling with questions of citizenship and legacy. Kylie Louise McCormick is a Wyoming Historian, born and raised in Casper, where she is currently based. In 2022, her research on the Wyoming State Flag resulted in legislation that protected two historic flags.
This program will not be recorded or offered via Zoom.
This Explore History program offers open conversation for community members to share their memories or historical information about these sites and events. The Explore History program is generously funded by the Next50 Initiative.
Photo: Grace Raymond Hebard hosting the United States of America flag. Courtesy of The Wyoming American Heritage Center, University of Wyoming.