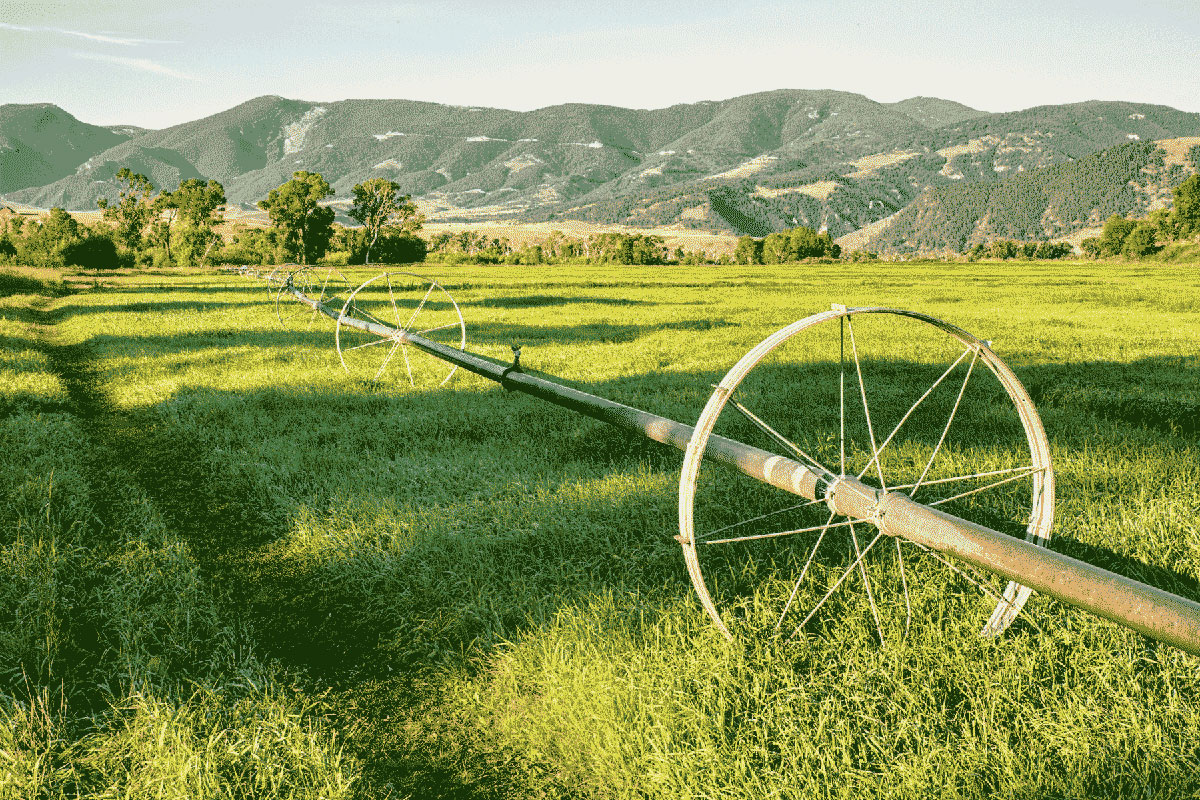 McMeans Family Preserves Property on the Tongue River
In 2012, Mike and Vicky McMeans purchased 160 acres west of Dayton from Dan Scott, who had already placed the northern 80-acres under conservation easement.  The McMeans immediately began conversations with Sheridan County and the Sheridan Community Land Trust (SCLT) to determine their options for protecting the remaining property along the Tongue River. "We wanted to make sure that the working ranch and land along the river that make this property special would be there forever," said Vicky.
The McMeans chose to protect the remaining 80 acres with SCLT in coordination with Sheridan County's conservation subdivision process, becoming the first landowners in Sheridan County to do so under new regulations conceptualized by Sheridan County in their 2008 Comprehensive Plan. The final regulations, adopted in 2012, were guided by community opinions voiced at multiple workshops held since 2009.  The purpose of the conservation subdivision option is to allow creative design of conservation subdivisions as an alternative to conventional large-lot subdivisions. The option allows property owners to design subdivisions in order to maintain the open character and agricultural viability of the county's agricultural and rural areas, continue the use of lands for farming and ranching activities, conserve riparian areas and other natural resources, such as wildlife habitat, and avoid placing residential buildings in areas prone to flooding or on steep slopes.
"We appreciate the McMeans for working with us to create the first conservation design subdivision in Sheridan County.  Assisted by SCLT, the McMeans have led the way for future conservation design subdivisions.  This is another step in the implementation of the County Comprehensive Plan that protects and preserves the land use values held by our citizens," said County Commission Chair Steve Maier.
By setting aside over 80% of the property for farming, open space, and habitat protection, the Mike and Vickey will still be able to sell three residential areas within the conservation easement if they choose to. "While we could have developed this property with a much higher density, our family made the decision to voluntarily restrict its development potential and protect the hay meadows and land along Tongue River, which will help to ensure the water quality of the river into the future as well as preserve the beauty of the Bighorn foothills." said Mike.
"The McMeans' property first meets the eye as you travel into Tongue River Canyon and represents a boundary between the town of Dayton and the rural acreages located upstream. We're thrilled that they decided to preserve it in perpetuity," said SCLT Board Chair Margie Taylor.