Community connections and shared values have always been important for Beth Lawrence.
Recently, Beth joined Sheridan Community Land Trust as its Operations Manager. It's a role she believes will allow her to forge deeper connections with kind people who care about the community.
"It's been wonderful to witness the ways in which shared values connect amazing people in supporting the common goals of connecting people to the land and history of this very special place we get to call home," Beth remarked.
Finding a connection to a place is something Lawrence greatly values. She grew up "experiencing the nomadic military family lifestyle, across three continents."
"I was fortunate to benefit from the distinctive experiences as well as a wider perspective of various cultures and ways of life – both in the places I had the privilege of living and visiting, and with exposure to the diversity that comes with military life," she explained.
Nearly 20 years ago, Beth moved to Sheridan to be closer to family. Quickly, she said, it became her "first chosen home."
"It immediately felt special," she recalled. "I felt a deep resonance with the land, the history, the people, and all the amazing opportunities to connect with the outdoors."
During those years, she worked in the legal field and for Sen. Dave Kinskey, something that allowed Beth to develop relationships with community members, something she said he looks forward to doing at SCLT.
"It means a lot to be a part of a team whose daily work supports the care, enhancement, and stewardship of our beautiful corner of Wyoming," she noted.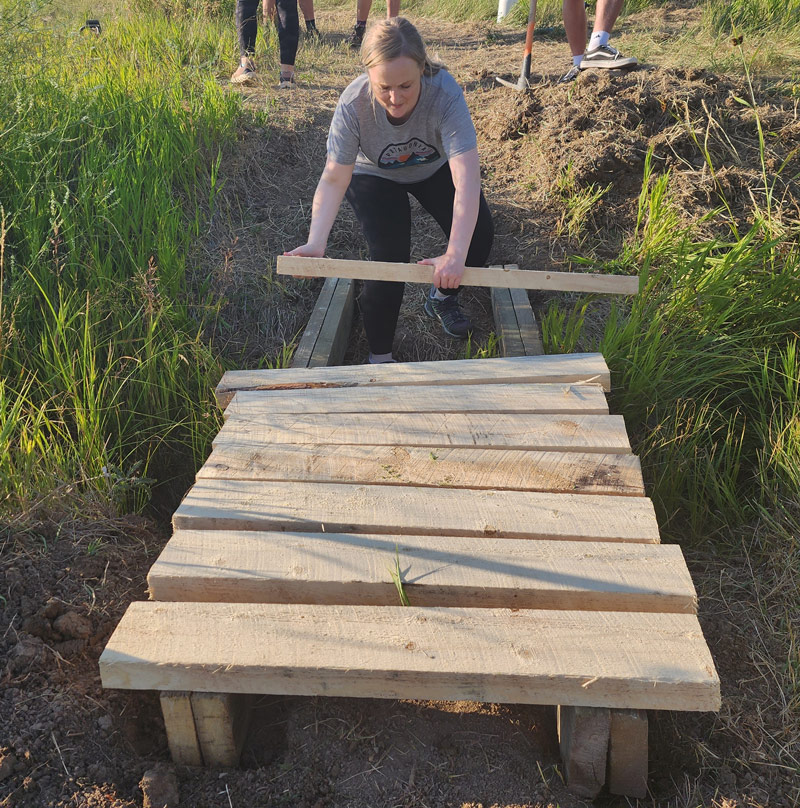 Prior to joining SCLT, Beth volunteered at several Fresh Track Nights where she was able to help build Double Eagle Trail. She said that "allowed me to more fully understand the specialized care that goes into developing and maintaining these valuable community resources. It's given me an even greater appreciation for the individuals and organizations who facilitate and conduct the planning and execution of Sheridan's incredible recreational offerings."
In addition to her duties as Operations Manager, Beth will help coordinate the Discovery Session series. "I am excited to work with local experts and organizations in developing fun and engaging ways to connect friends, neighbors, and community members with nature and the outdoors here in Sheridan County."
In particular, Beth said she is looking forward to connecting with the outdoors this winter by snowshoeing trails with her rescue dog, Clover. She also enjoys cooking, hiking, practicing yoga, and spending time with her friends and family.
"There is so much to experience in our beautiful Bighorns backyard," she concluded.
Do you have a place you think Beth and Clover should explore? Let her know via email at [email protected] or by calling the SCLT office at (307) 673-4702.