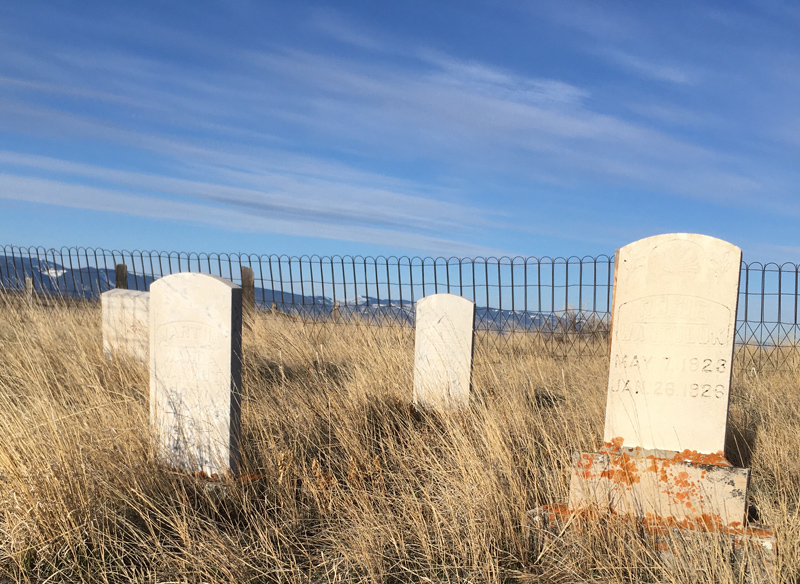 Monarch Lutheran Cemetery Preservation Project
The Monarch Mining Co. donated land for the Monarch Lutheran Cemetery in September 1907 and Rev. Frank Day of the Monarch Methodist-Episcopal Church organized the cemetery plans and formed an association that cared for the site. In May 2022, volunteers joined with SCLT to celebrate Historic Preservation Month by giving a little TLC to the Historic Monarch Lutheran Cemetery. Besides general clean-up of the site, documentation was done for marked and unmarked graves. These documentation materials are in the Wyoming Room's collection at the Sheridan Fulmer Public Library.
SCLT Discovery Session
Historic Monarch Lutheran Cemetery Cleanup was held May 14, 2022, and volunteers cleaned grave markers and headstones, repaired fence, weeded and more. Preliminary research on the cemetery exposed that there was not much documentation about the site in the Wyoming Room collection at the Sheridan Fulmer Public Library. The Discovery Session included volunteers collecting information on site about grave markers and unmarked graves to create a cemetery map and resource materials. SCLT is grateful for the support of Padlock Ranch, which allowed our volunteers access to the cemetery for this important preservation project.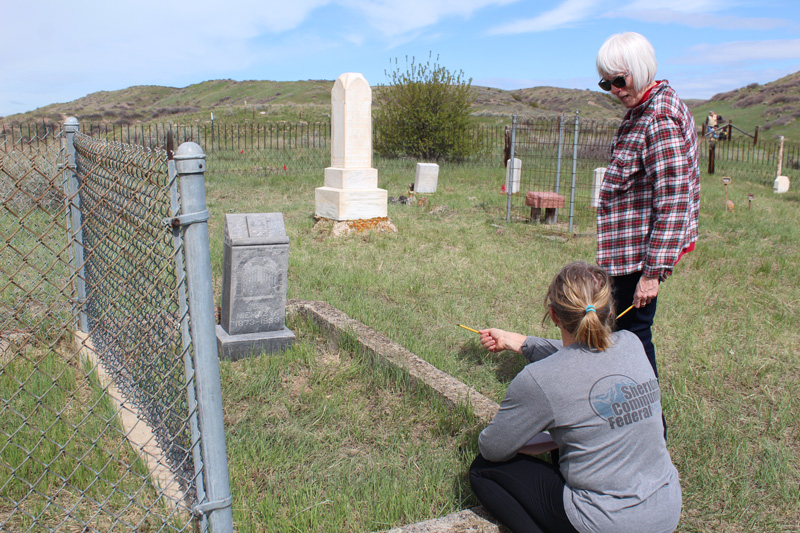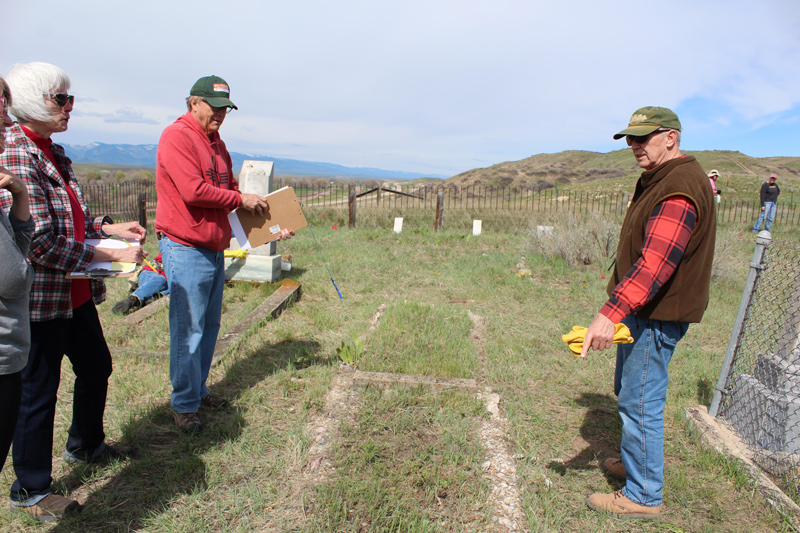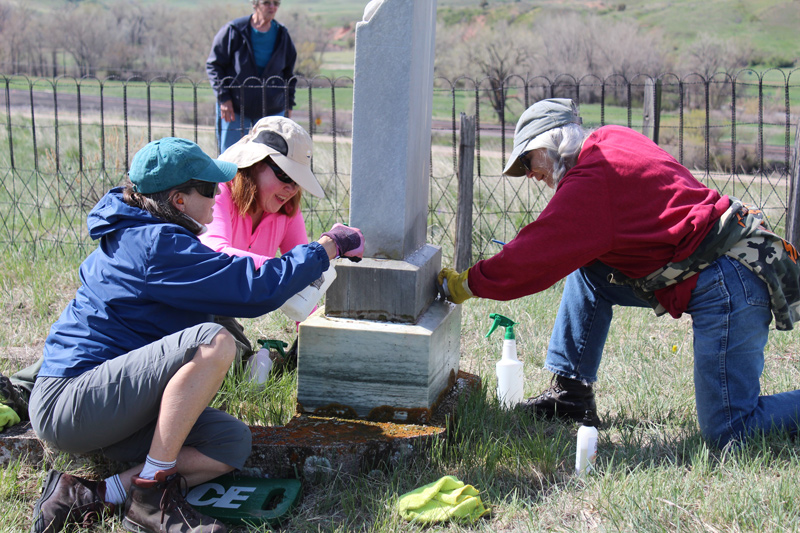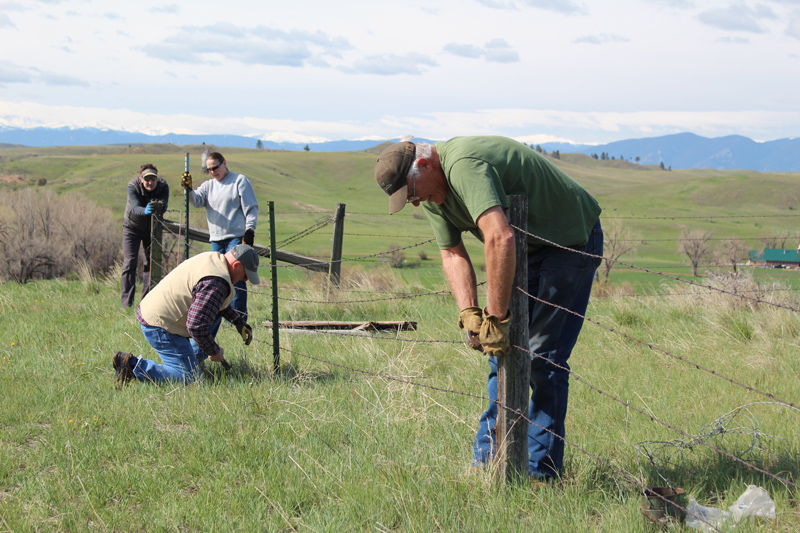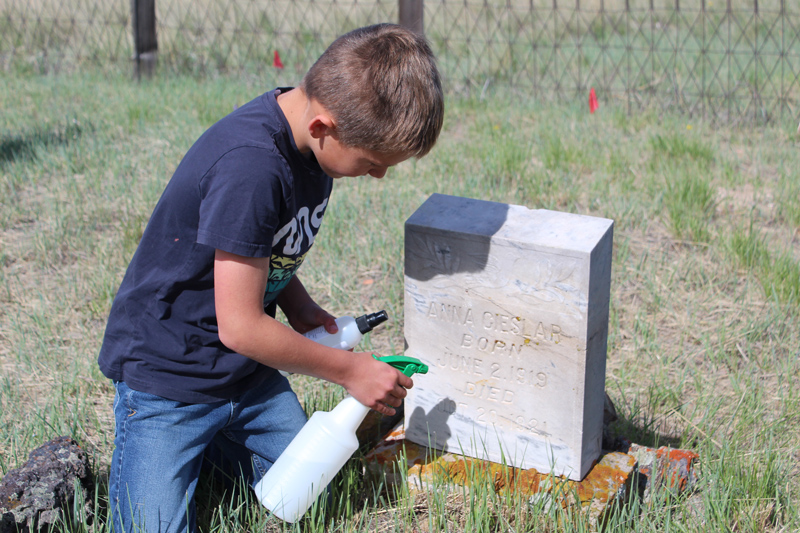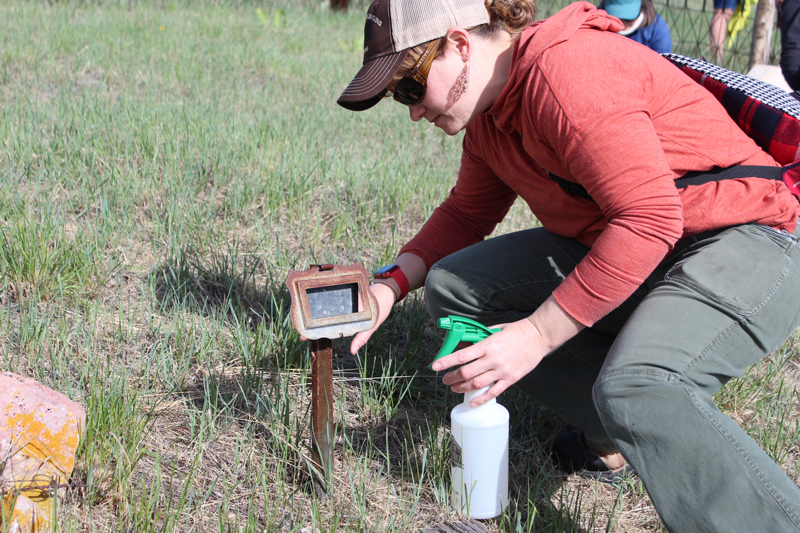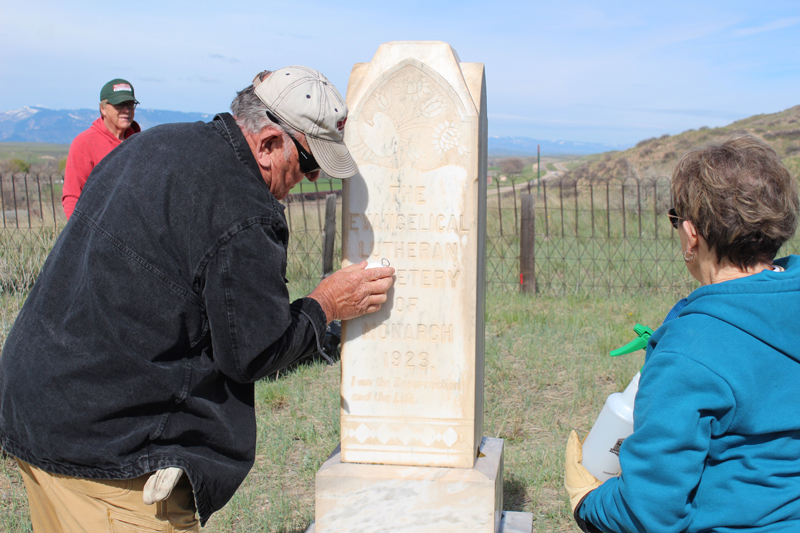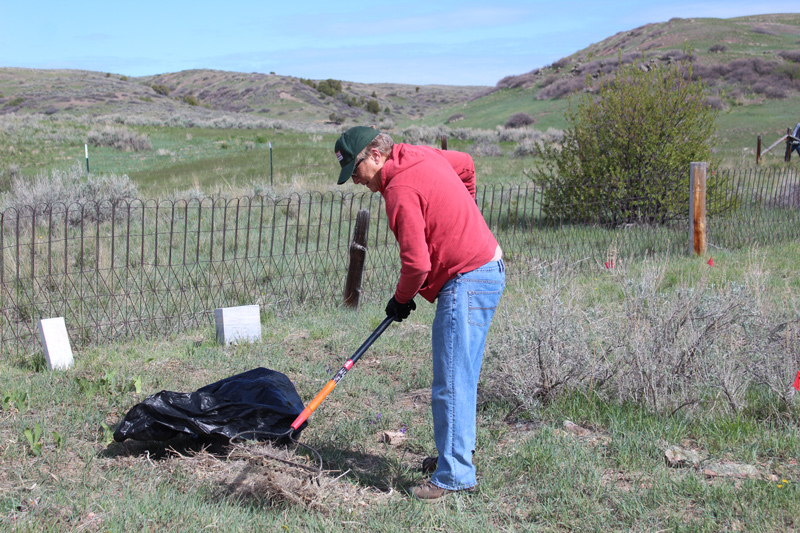 Post Event Research and Map Making
Throughout the summer of 2022, a SCLT volunteer did detailed research from funeral home and burial records to create a list of names that will acknowledge those buried at Monarch Lutheran Cemetery that do not have a permanent grave marker.  Little Goose Multimedia has produced a couple of digital versions of cemetery maps for marked and unmarked graves. Carrie Edinger, SCLT Historic Program Manager, worked with the Wyoming Room staff to organize these materials so they can be archived in the Wyoming Room's collection and have community access to this information.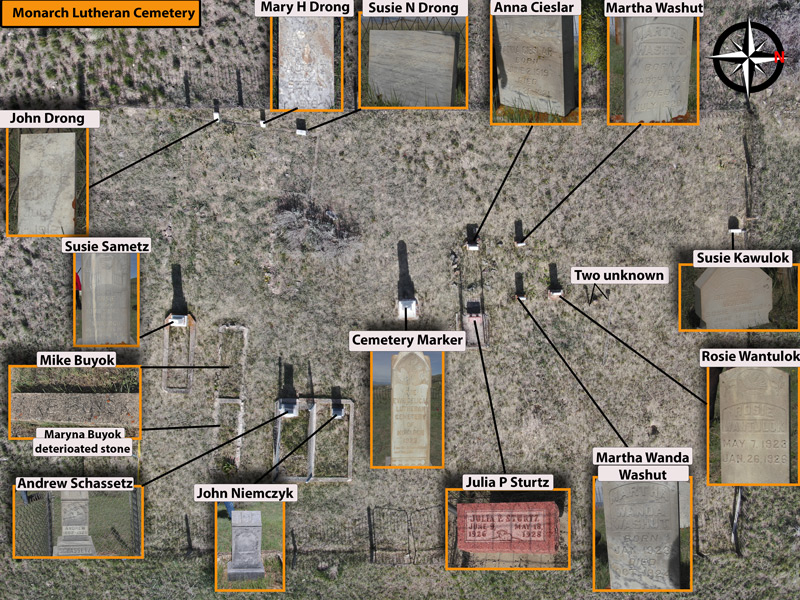 Significance of Historic Preservation Project
While the historical information and visuals of the cemetery are significant to local community members that have ties to the coal mine sites north of Sheridan, this preservation project also offers insight to broader American history relating to immigrants who came west and the challenges they faced starting a new life. These challenges range from accidents to illness, which in this time-period the Spanish flu was prevalent.
Monarch Lutheran Cemetery Documentation Materials
The following information is archived in the Wyoming Room collection at the Sheridan Fulmer Public Library. For further details about the materials please contact the Wyoming Room at [email protected] or 307-674-8585  ext.120
Historic background information for the Monarch Lutheran Cemetery and Methodist Episcopal Church at Monarch
SCLT historic preservation project statement
Fieldwork materials and maps from site visits
Photos of individual headstones
Cemetery Maps of marked and unmarked graves
Individual burial Information for marked and most of unmarked graves
Watch a short video by Little Goose Multimedia that tells the story of preservation at the Monarch Lutheran Cemetery.