Join SCLT Historical Educator Carrie Edinger for the Big Goose Creek Virtual Tour. The tour will focus on how Big Goose Creek was an essential natural resource for the valley's early inhabitants, into the settlement era and right up to today. Participants learn about the Big Goose Creek Buffalo Jump, Sheridan Brewery, Sheridan Manufacturing Company Flour Mill, the Mandel Cabin and Sheridan's first cabin, along with the historic rerouting of Big Goose Creek.
This Discovery session is scheduled for Thursday, May 6, beginning at 5:30 p.m. This Zoom Session will last approximately 60 minutes and give attendees an opportunity to ask questions and share stories about their experiences and memories of the area in and around the Goose Valley.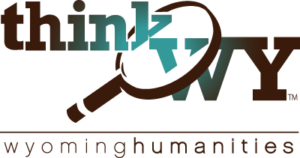 This SCLT history program is generously funded by the Wyoming Humanities Council.